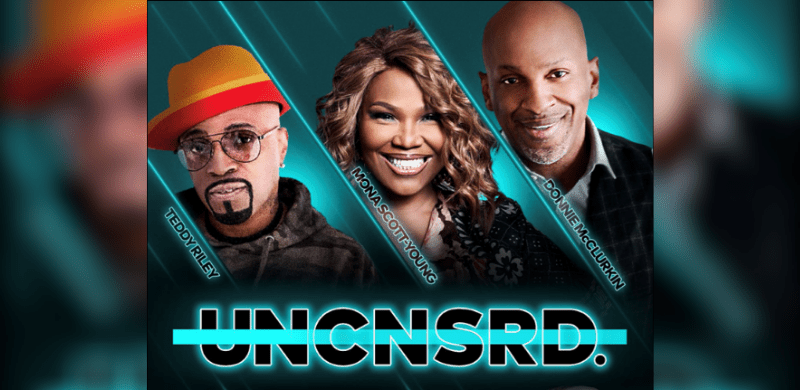 (SILVER SPRING, MD) – February 24, 2021 – TV One announced the spring lineup of its original, critically-acclaimed auto-biographical series UNCENSORED, with all-new episodes premiering on Sunday, March 21 at 10 p.m. ET/9C.
UNCENSORED, explores the lives of your favorite personalities as they provide first-hand accounts of their success, and obstacles they've faced throughout their careers. This season profiles Teddy Riley, Marsha Ambrosius, Donnie McClurkin, Kem, Remy Ma, Mona Scott Young, Lisa Leslie, and Jaleel White.
Airdates of TV One's upcoming new episodes of UNCENSORED are detailed below:
Teddy Riley premieres Sunday, March 21 at 10pm ET/9c
Mona Scott-Young premieres Sunday, March 28 at 10pm ET/9c
Donnie McClurkin premieres Sunday, April 4 at 10pm ET/9c
Kem premieres Sunday, April 11 at 10pm ET/9c
Remy Ma premieres Sunday, April 18 at 10pm ET/9c
Marsha Ambrosius premieres Sunday, April 25 at 10pm ET/9c
Lisa Leslie premieres Sunday, May 2 at 10pm ET/9c
Jaleel White premieres Sunday, May 9 at 10pm ET/9c
For more information on UNCENSORED, visit TV One's Youtube Channel and check out exclusive, behind-the-scenes content on www.tvone.tv.