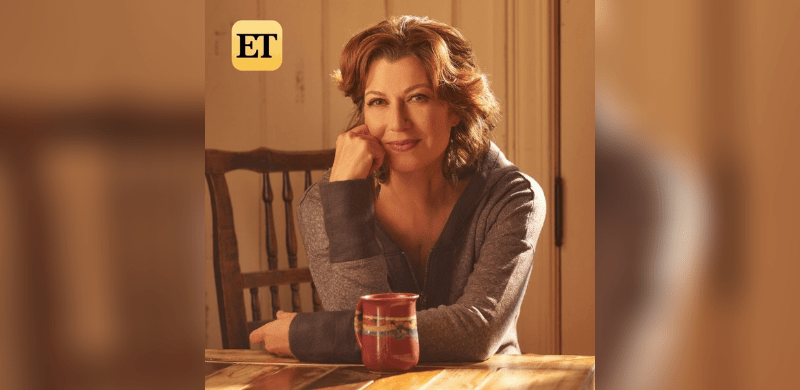 Nashville, TN… 3/31/21 – Following recent appearances on Good Morning America, Access Hollywood, Daily Blast Live, in FORBES and much more to come, this evening, six-time GRAMMY winner Amy Grant sits down in her home studio with Entertainment Tonight to talk about the 30th anniversary of her iconic album Heart In Motion, family, life since open-heart surgery and more. To tune in, check local listings here.
Throughout 2021 Grant has been and will continue to share memories, announcing special releases, sharing behind-the-scenes photos, fun playlists, new versions of timeless classics, social media blitzes, more interviews and exciting ways fans can join in on the celebration of "Heart in Motion's" 30th Anniversary. To keep up with all the fun, follow Grant's socials.
It's been a busy season for Grant outside of the anniversary celebrations as well, as she also appeared on The TODAY Show yesterday to perform "A Woman," with Ellie Holcomb, the debut single from the FAITHFUL: Go and Speak album. Grant is also a special guest on the Gospel Music Association's first Easter broadcast special, Because He Lives: An Easter Celebration, which will broadcast worldwide on TBN Thursday, April 1, 2021, at 9:00 p.m. EST / 8:00 p.m. CST with additional broadcasts at 11:00 p.m. EST / 10:00 p.m. CST and Easter Sunday, April 4, 2021, at 4:00 p.m. EST / 3:00 p.m. CST.