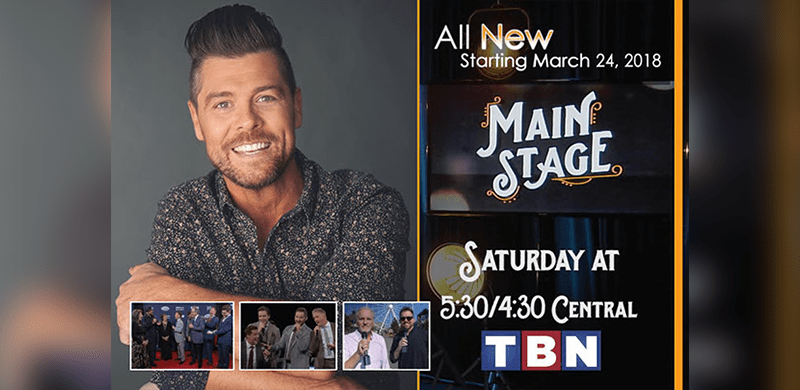 MARCH 20, 2018 (Pigeon Forge, TN) – NQC (National Quartet Convention) announced today that TBN (Trinity Broadcasting Network) has renewed the popular Main Stage TV series for a fourth season.
Hosted by GRAMMY winner Jason Crabb, this season features a brand new look for the popular program, adding red carpet interviews by The Isaacs and backstage moments with the featured artists on each episode. This entertaining new segment complements each featured group's NQC 2017 onstage performance. Additionally, the town of Pigeon Forge, TN takes center stage as many of your favorite artists take you on a journey through some of the area's most popular attractions.
"We are excited about season four of Main Stage," states NQC's Executive Vice President, Clarke Beasley. "This new refreshed format will give viewers the 'feel' of actually being at NQC."
Season four of Main Stage, which has become one of the networks' most popular programs, will premiere on Saturday, March 24, 2018, at 5:30 PM ET on TBN.
For more information on TBN and to find your local channel, visit http://www.TBN.org.
The 61st Anniversary of NQC will commence this year in Pigeon Forge, TN the week of September 23-29, 2018 at the LeConte Center. For more information and tickets for gospel music's largest annual event, visit www.NQConline.com
##