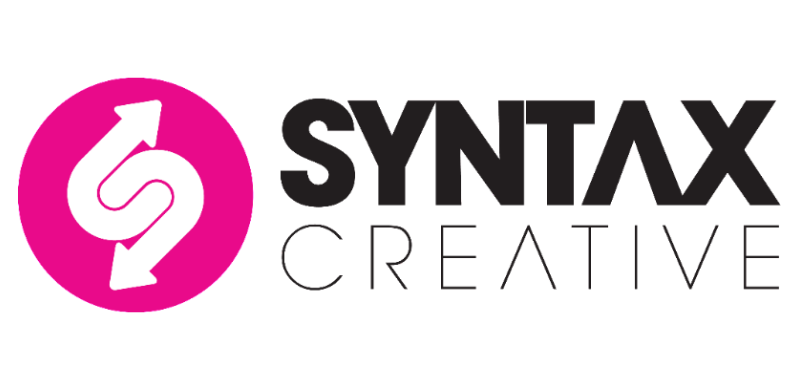 Nashville, Tenn., January 29, 2020 — Syntax Creative has entered 2020 with momentum by announcing four new partnerships featuring key influencers in niche spaces. These deals include Mariners Church in Southern California and three local to Syntax, Rolling Hills Community Church, Dark Shadow Recording and Mark Five Company, who all call Middle Tennessee home.
Mark Five Company is owned by Rick Sandidge, an industry veteran of over 45 years who has produced and recorded hundreds of artists including James Brown, Anita Ward, Aaron Tippin, The Dixie Dregs, Richard Smallwood, Donnie McClurkin and The Bowlings. Mark Five's full catalog is now available for the first time ever digitally.
"I'm excited about the ability to introduce this music to a worldwide audience for the first time digitally, Sandidge says. "This was impossible at the time these titles were originally released starting all the way back to 1961. Although these projects were significant for their time, it's exciting that a whole new generation of listeners are going to discover our music."
"It's always a treat to participate in the introduction of a catalog to the digital space for the first time," adds Syntax Creative CEO Timothy Trudeau, "I consider it an honor and look forward to serving Rick and his illustrious artists."
Mariners Worship is the musical expression of Mariners Church located in Orange County, CA. Mariners team members are songwriters on Matt Redman's upcoming song, "Mercies (New Every Morning)" releasing January 31st. Their own project, A Death Like His (Deluxe Edition), is set to coincide with the upcoming lent season and is available now for pre-order.
"Worship can bring people closer toward God and one another," says Mariners Church Worship Pastor Daniel "DK" Kim. "We've been writing songs for our local community for many years and are now ready to share with the rest of the world. The partnership with Syntax will bring an instant touchpoint to the world."
On partnering with Syntax Creative, Rolling Hills Community Church (Franklin, TN) Worship Director Leo Ahlstrom says, "Finding a solution for getting our music live at all of the digital service providers is one thing … But having a partner who understands the modern worship movement and wants to make sure our songs aren't getting lost in the shuffle every Friday is invaluable."
"Partnering with Rolling Hills was a no-brainer for us," says VP of Communications & Marketing Kevin Sparkman. "Their commitment to their called communities and craftsman-like approach to both songwriting and production makes us very excited about kicking off this new year!"
Adding to Syntax's immense bluegrass offering, Dark Shadow Recording—owned by longtime instrumentalist and sought-after music coach Stephen "Mojo" Mougin,—is a Nashville-based, full-service record label and recording studio.
"We were referred by a trusted industry colleague that has been doing business with Syntax for over a decade. Upon the first round of releases that were delivered, we immediately began noticing editorial placement," says Mojo.
Check out Dark Shadow's latest release by Rick Faris on all major digital services.