Snoop to Co-star in Musical 'Redemption of a Dogg,' Featuring Music from 'Bible of Love'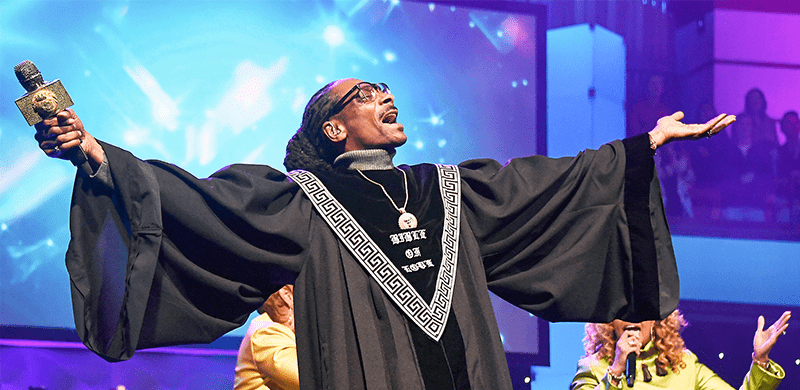 Snoop Dogg is set to co-star in an upcoming semi-autobiographical musical titled Redemption of a Dogg, which features music from the rapper's recent gospel-inspired LP Bible of Love.
The musical, which was penned by Je'Caryous Johnson and co-stars singer Tamar Braxton, will open this October in Houston before producers bring Redemption of a Doggon the road.
"I'm excited to link up with my guy Je'Caryous Johnson on Redemption of a Dogg the stage play," Snoop Dogg said in a statement.
"Please believe you've never seen urban theatre like this! With my flavor and his expertise, we're gonna bring the people an unmissable show. I can't wait for everyone out there to see it!"
To read more, click here.
##