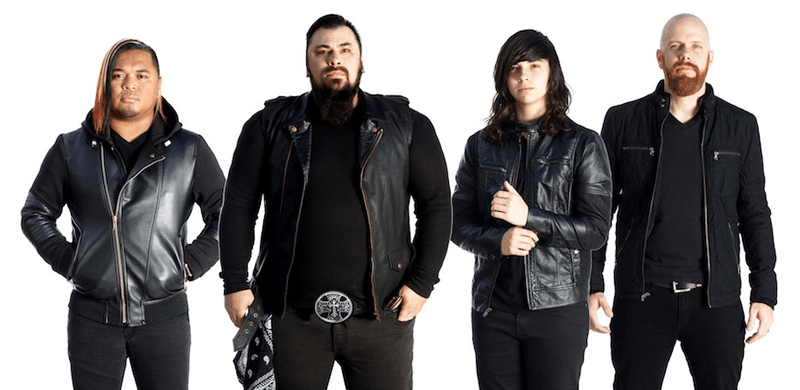 NASHVILLE, Tenn.—VSR Music Group recording artist Seventh Day Slumber—one of Christian rock's leading bands for nearly two decades—is impacting the mainstream with their acclaimed latest recording, Found. The album debuted on Billboard's coveted Heatseekers Albums chart at #25 for the week of August 19. Additionally, Found debuted at #3 on Nielsen Christian SoundScan's Rock/Alternative chart for the week ending August 17, joining releases from Skillet and TobyMac in the Top 5.
"As we interact with fans night after night on the road, we are seeing these new songs move people to share deeply personal issues with us, sometimes that they haven't shared with anyone," said Joseph Rojas, Seventh Day Slumber lead vocalist and founding member. "It means so much to us because we poured our hearts out on this record—we decided to be vulnerable. What a privilege to have these songs serve as anthems for listeners to express their hurt and pain—and the Hope we all have in Christ."
"The VSR Music Group family is proud, excited and humbled that the album Found by Seventh Day Slumber is being taken to heart by so many," said Ken Mary, president, VSR Music Group. "It is our honor to work alongside the very important ministry of Seventh Day Slumber, and to get this music into the hands of as many people as possible."
Produced by the band's Jeremy Holderfield, Found (VSR Music Group/Capitol Christian Distribution) features 10 new selections showcasing Seventh Day Slumber's comprehensive musical breadth, from hard rock anthems to melodic pop ballads. The project was largely inspired following a season of burnout and depression Rojas faced.
A consistent force on Christian CHR and rock radio, Dove Award-winning Seventh Day Slumber has sold a combined total of nearly 500,000 units to date, landing two Billboard #1 albums, five #1 singles and 14 Top 10 hits in a career spanning 20 years. Comprised of Joseph Rojas (lead vocals/guitar), Jeremy Holderfield (guitar), Blaise Rojas (drums) and Ken Reed (bass), the band's signature songs include "Oceans From The Rain," "Inside Out," "Caroline," "Finally Awake" and "Wasted Life."
Follow Seventh Day Slumber on Facebook, Twitter and Instagram. For further information:
seventhdayslumber.com
vsrmusic.com
turningpointpr.com
##