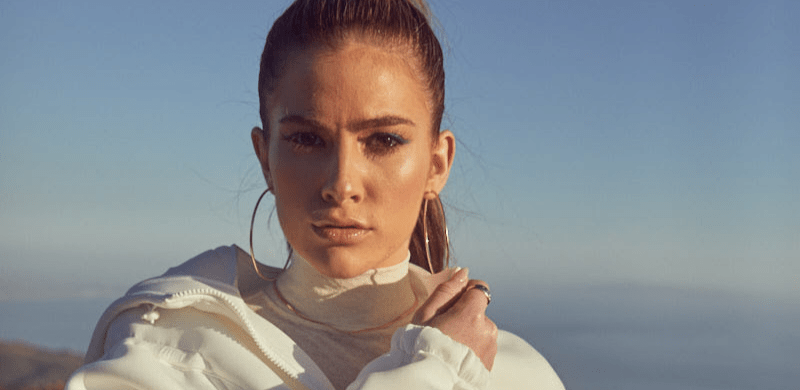 NASHVILLE, TN. – One of People Magazine's "Artists To Watch" Riley Clemmons will continue her national morning show takeover with a very special performance on the third hour of NBC's TODAY October 19th. She will perform "Stuck Inside My Head" from her album Godsend, which was released earlier this year to critical acclaim. Tune in October 19th around 9:45 am EST to watch Riley on NBC's TODAY.
"As a little girl, I remember staring in awe at the Capitol Records tower in Los Angeles," shares Riley. "I also have vivid memories of watching the ever-so iconic Today Show from the time I was a kid, leading up to now. To be able to perform a song I wrote on top of that building, for the Today show, is quite possibly the quintessential dream come true. I'm so grateful and so genuinely excited."
Riley Clemmons is a 21-year-old artist from Nashville, TN who has accumulated nearly 250 million global streams and 50 million YouTube video views in her young career. After spending years honing her craft in writers' rooms, Riley sky-rocketed onto the scene with her 2017 Capitol CMG debut single "Broken Prayers," which has generated over 30 million global streams to date. Her 2018 self-titled album debut quickly entered the Billboard Heatseekers chart, entering at No. 13. Her latest album, Godsend, has received critical acclaim and has quickly established Riley as an artist to watch. The album's single, "Keep On Hoping," has become the fastest growing single of her career, breaking Top 20 on Billboard and MediaBase Radio charts while garnering millions of streams worldwide. An accomplished composer, performer, producer, and recording artist, Riley draws inspiration from life experiences, blending musical influences ranging from pop to classic rock to create music that is as catchy as it is relatable.
##