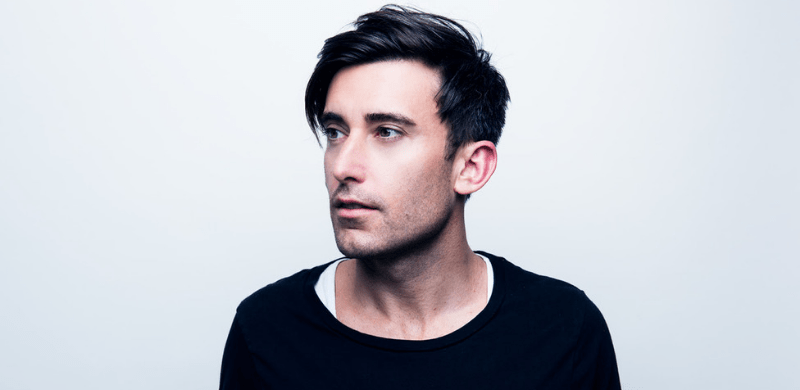 Nashville, Tenn. (Oct. 29, 2018) – In a unique collaboration with Spotify and recorded at Nashville's Sound Stage Studios, resonating singer-songwriter Phil Wickham has unveiled two special new songs – a remarkable rendition of the Louie Armstrong classic, "What A Wonderful World" and a re-imagined version of Wickham's hit single, "Till I Found You." The current hit has garnered over 6.9 million streams on Spotify. Featured on Wickham's latest, Living Hope, the album has garnered over 22 million streams to date since its release and has gained features in many of Spotify's top playlists, including Top Christian, WorshipNow and The Current.
"I'm so grateful to Spotify for giving me the chance to spend a day in the studio with some exceptionally talented people recording piano and string versions of my song 'Till I Found You' and an all time favorite of mine 'What A Wonderful World,'" said Wickham. "I'm really proud of the end result and am so excited for everyone to hear these two songs!"
To listen to the Spotify Singles, click here.
About Phil Wickham
Phil Wickham is, at his core, a humble and sincere artist who writes songs and worships God using the medium of music. It is with that brush that he paints images of a loving and creative God across the canvases of listeners' hearts and minds. The evidence of this gift has been apparent on all of his critically acclaimed efforts: Phil Wickham (2006), Cannons (2007), Heaven & Earth (2009), Response (2011), The Ascension (2013) and Children Of God (2016). His RIAA platinum certified single "This Is Amazing Grace" gave Wickham his first career No. 1, holding the top spot on Billboard's National Christian Audience Chart for 13 consecutive weeks. The honors continued as the single was named Billboard's 2014 No. 1 Christian Airplay Song of the year and BMI's 2015 Christian Song of the Year. In addition to its success at radio, the song has become a beloved anthem in the modern church, increasing Wickham's recognition as a gifted artist and songwriter with a true heart of worship. Living Hope, Wickham's newest collection is available now.
Get Connected With Phil Wickham
Twitter, Facebook, Instagram, YouTube
##