"Peace On Earth" To Aide People Displaced In Northern Iraq As Bethel Music Partners With Sean Feucht and The Burn 24-7's Long-Term "Light a Candle Project"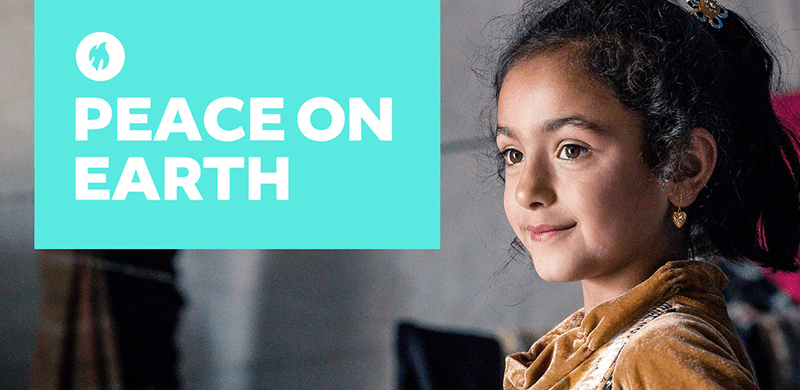 Nashville, Tenn. (Oct. 30, 2017) – In an aim to help the now 3.4 million displaced people in Iraq after fleeing the violence of ISIS and their war torn villages, Bethel Music is partnering with Sean Feucht and The Burn 24-7's long- term "Light a Candle Project" on Nov. 4 for "Peace On Earth." Funds from the meaningful time of worship, prayer and storytelling in Redding, Calif. will go to raise one hundred thousand dollars worth of food, blankets, heaters, mattresses, shoes and more for the people of Northern Iraq. An intimate benefit dinner will take place before the main event. To join in meeting these tangible, physical needs and to find out more about how you can contribute to the night, click here.
"We have been engaged in the refugee crisis in this nation for the last ten years," explains Feucht. "My movement The Burn 24-7 has been focused on really bringing hope and the love of Jesus to this crazy crisis that we have all seen on the news around the world. This December we are bringing a team from Bethel Music (to Northern Iraq) and doing a one hundred thousand dollar distribution. Think of it as a Christmas party for the ages! We will be bringing goods to help with all of the physical challenges these refugees have while at the same time bringing the hope of Jesus in the center of it. We welcome you to be a part of it."
Among the Bethel Music worship leaders participating in the special evening are Sean Feucht, Bryan & Katie Torwalt, Pat Barrett, Amanda Cook, Steffany Gretzinger, Kristene DiMarco, Josh Baldwin, Paul & Hannah McClure and more. "Peace On Earth" will take place at The Stirring Venue in Redding.
##