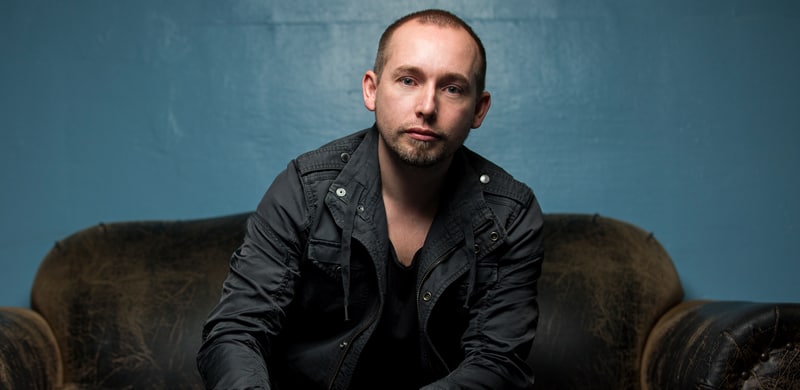 WE ARE MESSENGERS RELEASES GOD WITH US CHRISTMAS EP TODAY
Band Is Headlining "God With Us Christmas Tour"
4 November 2016 – Nashville, Tenn – Dove Award-nominated band We Are Messengers has announced the release of its first Christmas project, God With Us. Available beginning today, this four-song EP can be found at iTunes, Amazon, Google and Spotify.
*The album cover image is Eugenio Lucas Velazquez's painting The Communion (1855)
"At Christmas, we see the love of God take on flesh and bone so that He can be with us, rescue us and heal our brokenness," explains Darren Mulligan, lead vocalist, We Are Messengers. "God is not removed and distant, but present with us in our humanity. Jesus is God with us."
God With Us can also be purchased on the road as We Are Messengers will be headlining their own Christmas tour, hitting seven cities from December 1-11. Tour dates are listed below. The band is currently on the road with Big Daddy Weave's "Beautiful Offerings Tour," which runs through November.
God With Us EP song listing:
"From Heaven To Earth (Joy To The World)"
"God With Us"
"Flesh & Bone"
"Christ Our King" (feat. Steven Malcolm)
We Are Messengers "God With Us Christmas Tour" dates:
12/1 Woodburn, IN – Woodburn United Methodist Church
12/2 Bethalto, IL – Bethalto Church of God
12/3 Troy, MO – St. Stephen United Methodist Church
12/4 La Harpe, IL – Union Church of La Harpe
12/9 – Mt. Holly, NC – Cornerstone Family Worship
12/10 Dulles, VA – Reston Bible Church
12/11 Apex, NC – Potter's Hand Bible Church
To find out more about We Are Messengers, please visit the links below:
WeAreMessengersMusic.com
Twitter
Facebook
Instagram
YouTube
About We Are Messengers:
We Are Messengers is a family, band and ministry from Ireland now based in the United States. At the heart of their vision is the desire to serve God and to see His radical love transform lives and communities. They have been given an incredible opportunity to share the goodness of Jesus Christ through music and the testimony of their lives.
The desire of We Are Messengers is to communicate the incredible news of the Gospel in a simple, relevant and life-changing manner, and they pray that God will use their abilities to have a conversation with a generation that is desperately searching for truth and love.
We Are Messengers' debut self-titled album released April 22 (Word Entertainment), earning them their first Dove Award nomination for New Artist Of The Year. The band played to more than 600,000 people on WinterJam's Fall 2015 and Spring 2016 tours, and also appeared at multiple festivals this summer, such as Atlantafest, Spirit West Coast, Rock The Farm, Alive and No Greater Love Festival. They are currently on the road with Big Daddy Weave's Beautiful Offerings Tour.
The band's first radio single, "Everything Comes Alive," was added at 52 stations during its first week at radio, with the total number of 82 stations at the end of month one, including K-LOVE and Air1. "Everything Comes Alive" is Word Entertainment's fastest-growing radio single since Francesca Battistelli's GRAMMY®-Award winning No. 1 song "Holy Spirit."
##
Media Contact:
Merge PR | Stacie Vining
Stacie@MergePR.com | 615.260.4679