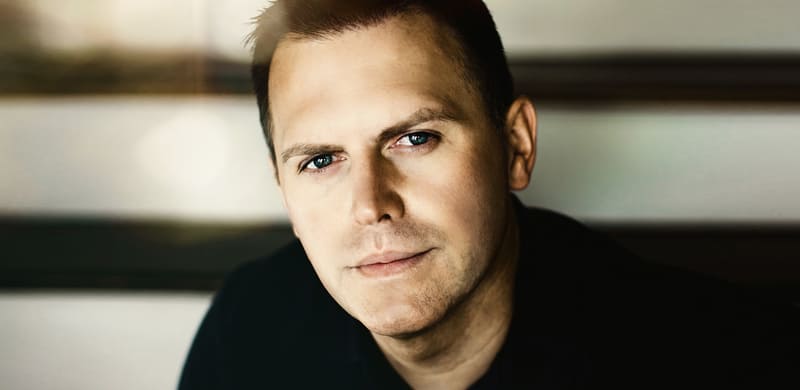 Nashville, Tennessee (August 14, 2015) – Salem Media Group announced today that Wayne Haun will launch a brand new show, "Southern Gospel Today," on the Solid Gospel Radio Network. "Southern Gospel Today" launches on Monday, August 17, 2015 and will run from 2 – 6 P.M., Monday thru Friday every week!
Haun is no stranger to the Southern Gospel music genre. He is an award-winning songwriter, producer, orchestrator and arranger. With 4 Grammy Awards, 25 Dove Awards, and 3 BMI Music Awards, Wayne Haun has been more of a "behind-the-scenes" person. Now he will be "front and center stage" with the new, "Southern Gospel Today" radio show. Listeners can expect a fun, high-energy and informative show as Haun plays the very best in Southern Gospel Music, along with interesting interviews with friends, artists, industry leaders, and other Southern Gospel music personalities.
General Manager of Salem Media Group's Southern Gospel division, Kevin Anderson, states, "This network of radio stations is really on the move! When you couple that with the explosive growth of our online listening audience, and the addition of a legend and industry insider like Wayne Haun to our line-up, you have a real winning combination! There is a short list of individuals who have earned the level of universal respect that Wayne Haun currently holds. No one knows more about this music, nor loves this music any more than Wayne. It is an honor to work with him, but the listener is the real winner here!"
Solid Gospel Program Director, Greg Goodman, says, "Wayne Haun has worked with everyone in Southern Gospel music. He knows the stories of how the top songs came together. He knows the artists, and can talk about their lives, both on and off-stage. This show will be focused on the music-makers in Southern Gospel music. We are looking forward to bringing many of his friends into the studio, and having them interact with our audience!"
"Southern Gospel Today" airs from 2-6 P.M., Monday thru Friday, beginning on August 17th. To learn how your station can air this show, contact our Syndication Specialist, Dave Wilcox, at dwilcox@salemmusicnetwork.com or 615-312-4233.
##
Media Contact:
Singing News
Greg Goodman
ggoodman@salemmusicnetwork.com
615-850-7034