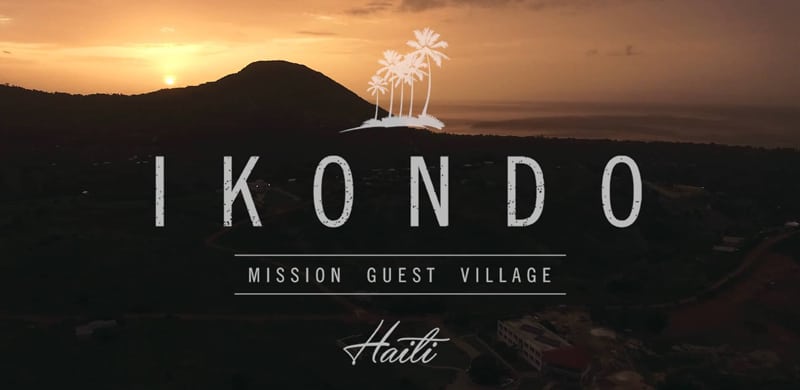 The Hands & Feet Project Introduces a Ground-Breaking Approach to Mission Work;
Introducing IKONDO, A Unique Mission Guest Village In Haiti
Franklin, Tenn – 2 February 2017 – The Hands & Feet Project is a non-profit organization that provides respite care for the orphaned and abandoned children of Haiti. Founded in 2004, The Hands & Feet Project is also dedicated to creating dignified jobs that help keep families together, which is why they are proud to announce their newest initiative, IKONDO, a mission guest village located in the mountains above Grand Goave, Haiti.
Already featured in USA Today, IKONDO is a ground-breaking new approach to the way the Church facilitates mission trips in Haiti. IKONDO was developed not only to welcome people to engage in meaningful service projects, but to promote Haiti's beauty while helping instill dignity and pride through tourism-based jobs.
For decades, short-term missionaries have come to Haiti to serve, to give, and to care for those in need, but the systemic issues of extreme poverty haven't changed. The Hands & Feet Project sets its sights on repurposing the traditional mission trip to be more focused on long-term, sustainable solutions while focusing less on ongoing charitable efforts.
At IKONDO, visitors will take part in a nation-changing, mission-tourism initiative. With its motto – Serve, Retreat, Explore – guests of IKONDO will retreat to Haiti's beaches, explore the countryside, and serve in local communities, helping to truly rethink and reshape the effectiveness of mission work.
"IKONDO sets a new standard in mission trip stewardship, providing a more dignified exchange between our compassionate international visitors and our welcoming Haitian hosts," shares Mark Stuart, co-founder, Hands & Feet Project. "Please join us as we create memories, build relationships, and help transform a nation in the name of Christ."
The Hands & Feet Project is currently offering multiple mission experiences throughout 2017 and 2018, including a founders trip with Mark Stuart and Will McGinniss as well as artist-hosted trips with MercyMe, All Sons & Daughters, and more. Visit here for more information about upcoming trips: trips.handsandfeetproject.org.
To learn more about IKONDO and the concept of mission-tourism, please watch the video below.