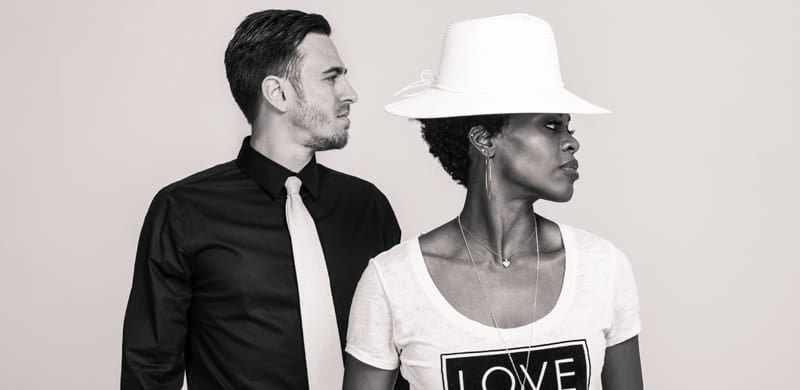 For over 10 years, husband and wife Seth and Nirva Ready have been lending their individual voices to Dove, GRAMMY and Stellar Award winning projects from some of CCM and Gospel music's brightest stars. Nirva is known for her work as a backing vocalist for TobyMac while Seth has been backing Kirk Franklin, Chris Tomlin and CeCe Winans, among others. Now, the Tampa, Florida-based couple is stepping front and center, signing together as Seth & Nirva with Integrity Music and working to create a soulful worship sound with the help of five-time Grammy Award winner and Integrity songwriter Israel Houghton.
According to Integrity's A&R Director, Chico Gonzalez, it is an ideal fit for the couple who are passionate about serving the Church.
"I've been friends with Nirva for many years and have been familiar with hers and Seth's music for quite a while," says Gonzalez. "I've always been impressed by their heart for worship and how they take a crowd from being listeners to participants. No matter what 'genre' they are working in, or artist they're working with, they worship with their whole hearts and they are passionate about helping others do the same."
Lending their perspective, Nirva explains: "We were created for God, His will, and His pleasure. He is showing me that it's bigger than music. Worship flows from a heart that draws life from the One who gave it. Leading people into that understanding is an honor we don't deserve, but we do out of love and reverence for Him."
Seth adds: "Being connected to the local church as we have been throughout our marriage provides us with first-hand knowlege of what people are dealing with, and our work as artists often flows directly out of these experiences."
In between her tour stops with Toby, Nirva and Seth are in the studio with Israel and guest artists, completing their major label debut, Never Alone, which will be released globally in March. Additional information can be found at http://sethandnirva.com and https://www.facebook.com/sethandnirva.
##
About Integrity Music:
Integrity Music is part of the David C Cook family, a nonprofit global resource provider serving the Church with life-transforming materials. Headquartered in Colorado Springs, Colorado, and with offices in Tennessee and the United Kingdom, Integrity is committed to taking songs of substance to the local church and its leaders around the world. Integrity publishes many of the top songs in the Church, including the No. 1 radio hit "We Believe" (Newsboys) as well as church standards "Revelation Song," "Open The Eyes Of My Heart," "Your Great Name" and "I Am Free." Additional information can be found at www.integritymusic.com.
Media Contact:
shannon.walker@integritymusic.com