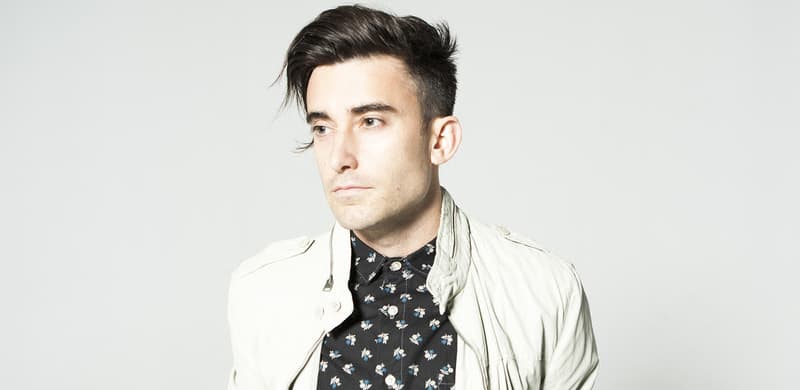 Phil Wickham Exclusively Premieres "Your Love Awakens Me" Music Video On Relevant As CCM Cover Is Unveiled
Highly anticipated album Children of God to release on April 22
Nashville, Tenn. (April 18, 2016) – Days ahead of releasing his newest album Children of God (April 22), Phil Wickham is sharing the compelling new story behind the album with CCM Magazine for their April 15 cover story and premiering a music video for his newest single "Your Love Awakens Me," exclusively with Relevant.
Sharing his story behind the song, Wickham reveals "Your Love Awakens Me" is about the amazing, life giving love of Jesus. "This song is calling everybody to gather together and sing out the incredible Truth that God's love is stronger than our sin," says Wickham. "It's greater than the grave and it is calling us on a daily basis to live this life with purpose and passion." The electric hit single is currently impacting radio stations across the U.S.
His highly anticipated album Children of God will release worldwide on April 22. Wickham talks about his inspiration and intention behind the record, available here. "A year and a half ago I lost my voice and was forced to have surgery on my vocal chords with the risk of not being able to sing professionally again. During the difficulty of that season, God spoke the simple yet massive truth into my heart that He loves me. That He loves us. That we are first and foremost His children. That whatever may come our way we are His children. That whatever we may be faced with, we are His. Many of these songs were written out of this newfound sense of identity."
Critics are already celebrating the album, saying it is "a welcome truth for all of us" (CCM Magazine), "Children of God more than surpasses expectations" (The Christian Beat), "my favourite Phil Wickham album to date" (365 Days of Inspiring Media) and "sounding just as strong and bright as ever" (Hallels).
Children of God is available for pre-order on iTunes and Amazon Music, as well as his site PhilWickham.com. Watch the video below:
About Phil Wickham:
Phil Wickham is, at his core, a humble and sincere artist who writes songs and worships God using the medium of music. It is with that brush that he paints images of a loving and creative God across the canvases of listeners' hearts and minds. The evidence of this gift has been apparent on all of his critically acclaimed efforts: Phil Wickham (2006), Cannons (2007), Heaven & Earth (2009), Response (2011) and The Ascension (2013), which debuted at No. 2 on the SoundScan Christian Albums Chart and in the Top 40 on the Billboard 200. His Gold-certified single "This Is Amazing Grace" gave Wickham his first career No. 1, holding the top spot on Billboard's National Christian Audience Chart for 13 consecutive weeks. The honors continued as the single was named Billboard's 2014 No. 1 Christian Airplay Song of the year and BMI's 2015 Christian Song of the Year. In addition to its success at radio, the song has become a beloved anthem in the modern church, increasing Wickham's recognition as a gifted artist and songwriter with a true heart of worship. His newest, Children of God, will be unveiled on April 22.
Get Connected With Phil Wickham:
Website
Twitter
Facebook
Instagram
YouTube
##
Media Contact:
Courtney Hyder & Brooke Huppenthal
the media collective
courtney@themcollective.com
brooke@themcollective.com
(615) 591-7989
www.themcollective.com