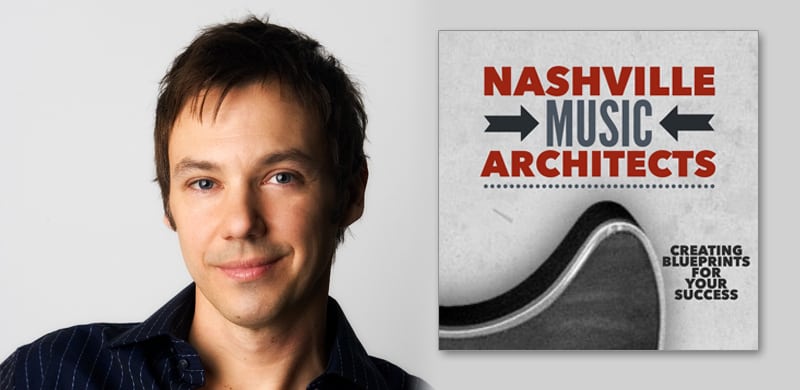 NASHVILLE, Tenn.—Steve Rice, a leader in Christian music publishing and song development for nearly three decades, has announced the formation of Nashville Music Architects. Created to serve artists, songwriters, and related companies and organizations, Nashville Music Architects will offer a range of consulting services to maximize creative potential in today's evolving musical landscape.
With a mission to "create blueprints for success," Nashville Music Architects will provide strategies for artist and songwriter development; church song promotion; song catalog development; and overall career and organizational growth. The company will also serve as a resource for both record labels and churches, seeking to expand their footprint in music publishing.
"During my years in Christian music publishing, my greatest joy has been to come alongside gifted writers, encouraging and equipping them to reach their true potential," said Rice. "And my passion has been to help the Church connect with powerful new songs of worship. Nashville Music Architects brings together these facets of my calling and will enable me to serve artists, writers and churches in a comprehensive way. I am so excited about this new season and can't wait to see what God has ahead."
As former senior management with EMI CMG (now Capitol Christian Music Group), Brentwood-Benson Music, Integrity Music, and most recently, Centricity Music, publishing veteran Steve Rice has represented the songs of most of today's top Christian/Gospel songwriters, artists and producers, including Chris Tomlin, Hillsong UNITED, TobyMac, Switchfoot, Newsboys, Israel Houghton, Kari Jobe, Michael W. Smith, Steven Curtis Chapman, Andrae Crouch, Charlie Peacock, Seth Mosley, and hundreds more. His companies and songwriters have received numerous GRAMMY®, Dove, Stellar and PRO Awards, including both Song of the Year and Publisher of the Year honors. Rice was one of the first music publishers in any genre to offer printed music for digital download in the '90s, and was the key visionary behind the launch of EMI CMG's successful WorshipTogether brand, where he signed Chris Tomlin to his first publishing contract.
To contact Nashville Music Architects, email NashvilleMusicArchitects@gmail.com or call 615-431-9810.
##
Media Contact:
Brian Smith, President
Emily Kohl, Vice President
turningpointpr.com