NEWS: Jaci Velasquez To Perform at Autism Speaks & Vanderbilt Project SEARCH Benefit on 4/2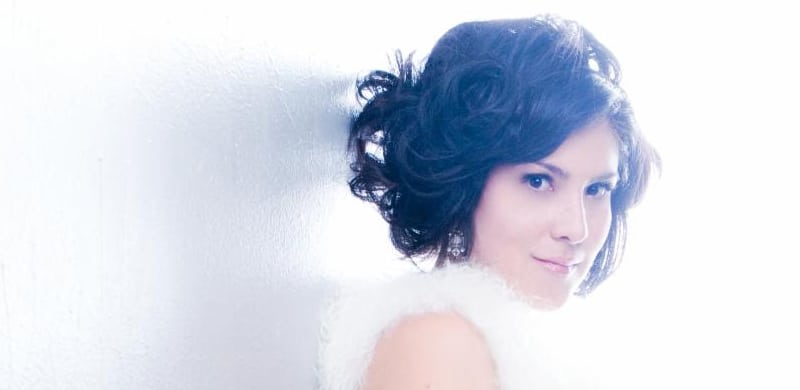 Light It Up Blue Runway Fashion & Design Event to Benefit Autism Speaks & Project SEARCH at Vanderbilt
Nashville, TN – California Closets and 94 FM The Fish have teamed up to host an evening of fashion and fun in support of Autism Awareness. April is Autism Awareness month, and Light It Up Blue Runway Fashion & Design will take place on Saturday, April 2nd from 5 – 7pm at California Closets in Franklin (420 Cool Springs Blvd. Franklin, TN 37067). The event will feature Style Diva Cathi Aycock of Style Home Page, Live performances by Jaci Velasquez & Nic Gonzales, and fashion designs by Project Runway's Johnathan Kayne.
The event is free to attend, and will offer food, drinks and prizes. A silent auction will be featured, as well as a "Blue Runway" which will highlight designs by Johnathan Kayne and Jaci Velasquez. The event will also kick off a month-long promotion at California Closets, during which a percentage of profits in April will be donated to Project SEARCH at Vanderbilt.
Project SEARCH at Vanderbilt is a program facilitated by non-profit organization Progress. Project SEARCH is a 9-month internship for people with disabilities that focuses on a rotation of various jobs throughout the Children's Hospital and Vanderbilt Medical Center as well as classroom training. The internship does not guarantee job placement, but rather is a hands-on training and experience in various positions. There are over 40 past interns (graduates) currently employed within the Vanderbilt system. This program has had many success stories and equips participants with the tools needed for workplace success. Progress has been a leader in serving people with intellectual disabilities for over 40 years through a variety of services designed to assist individuals in living healthy, happy and safe lives.
Autism Speaks is an advocacy organization that funds global biomedical research into the causes, prevention and possible cure for autism. The organization seeks to raise public awareness and aims to bring the autism community together. A variety of resources are available to families seeking information and support.
For more information about the Light It Up Blue Runway Fashion & Design Event, please contact Sandra Lee, Local Sales Manager at the Fish 94.1FM at 615-850-7006 or Kurt Schusterman at California Closets at 615-367-1030.
##
Media Contact:
Chelsey Dickson
(615) 331-8538
TKO PR