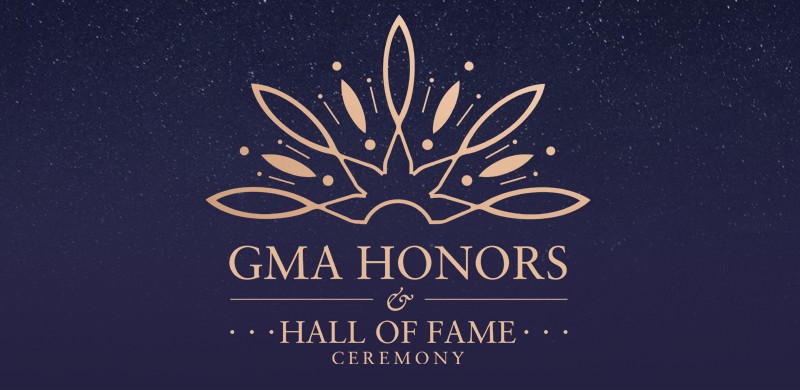 The ceremony will feature performances by Amy Grant, Donald Lawrence, Donnie McClurkin, Hillary Scott & The Scott Family, Jason Crabb, JJ Hairston, Jordan Smith, Michael English, Richard Smallwood, Selah, Travis Cottrell and Tye Tribbett
Special appearances by Eddie DeGarmo and Bill Gaither
NASHVILLE, Tenn. (April 28, 2016) – The GMA (Gospel Music Association) Foundation announces today its performers for the annual GMA Honors celebration set for Tuesday, May 10, at Lipscomb University's Allen Arena. Performers include Amy Grant, Donald Lawrence, Donnie McClurkin, Hillary Scott & The Scott Family, Jason Crabb, JJ Hairston, Jordan Smith (Season 9, The Voice), Michael English, Richard Smallwood, Selah, Travis Cottrell and Tye Tribbett. The event will also feature special appearances by Eddie DeGarmo and Bill Gaither. Lady Antebellum's Hillary Scott will perform her debut single "Thy Will" off her upcoming faith-based collection Love Remains.
GMA Gospel Music Hall of Fame inductees include Hezekiah Walker, Howard Rachinski, The Nelons and Russ Taff. The event also honors individuals and organizations that are impacting our culture both past and present. This year's honorees include Catherine Brewton for Hope for Harvest, Jars of Clay for Blood: Water Mission, Michael W. Smith for Rocketown and the Gospel Music Trust Fund.
The GMA Foundation is proud to partner with Hope Through Healing Hands, a nonprofit organization whose mission is to promote improved quality of life for citizens and communities around the world using health as a currency for peace. To learn more about the lifesaving work of Hope Through Healing Hands' Faith-Based Coalition for Healthy Mothers and Children Worldwide and other work, watch this video and visit the website here.
For ticket and table sponsor information, please visit www.gmahonors.org.
About GMA Honors and Hall of Fame:
GMA Honors was established to recognize individuals and organizations that impact our culture for Christ through music. For 38 years, the GMA Foundation has honored well-deserving individuals and groups through an annual induction ceremony into the GMA Gospel Music Hall of Fame. The event inducts trailblazers into the Hall of Fame and also celebrates current individuals and organizations within the gospel music community that are making significant contributions through their humanitarian efforts as well as their talents.
The mission of the GMA Foundation is to foster an appreciation for the historical development of gospel music and its impact on our culture. The GMA Foundation is a national 501(c)3 nonprofit organization.
For more information, visit the GMA Hall of Fame website here and the social links below.
##
Media Contact:
Jules Wortman
Wortman Works Media & Marketing
615.260.9985