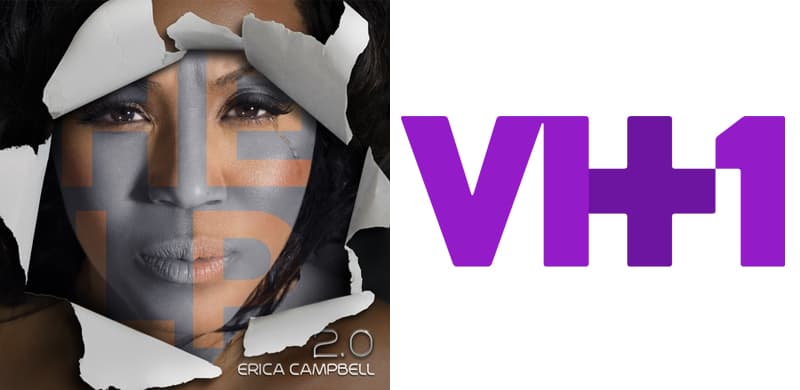 ERICA CAMPBELL DELIVERS HELP 2.0
GRAMMY® AWARD WINNING BEST GOSPEL CD RE-LAUNCHES MARCH 31ST, 2015;
VH1 SOUL/VH1.COM WORLD PREMIERE 'MORE LOVE' VIDEO;
SINGER CAPTURES 6 STELLAR AWARDS;
SEASON 4WE tv ORIGINAL SERIES RATINGS SOAR
March 31, 2015 (NY/LA) – Erica Campbell today launches Help 2.0 the re-release of 2015's Grammy® Award winning Best Gospel CD, and top selling album that has already garnered numerous other awards, including 8 Stellar Awards at this year's 30 Annual music event, a Dove Award and a Soul Train Music Award win. The seemingly unstoppable Campbell, already a multi-Grammy® Award winning artist and songwriter, celebrates the re-release this week with VH1 Soul/VH1.com world video premiere of her new single, "More Love" March 30.
Originally released in 2014, Help quickly garnered both commercial and critical praise, yielding back-to-back hit songs, including the Grammy®-nominated track, "A Little More Jesus," and "Help," the title song that won the Urban/Inspirational Single/Performance of the Year award.
Produced by multi-award winning producer and husband Warryn Campbell, Help captured the attention of music critics. The LA Times called "All I Need Is You," newly re-mixed for Help 2.0, "…a gorgeous, Stevie Wonder-style ballad…" and recently described "A Little More Jesus" as a "rollicking two-beat rave-up." In the same LA Times story, Campbell admits wanting to cover more ground in her solo work saying, "I love gospel music, but I love Barbra Streisand too."
Campbell's latest single, "More Love," and video, shot in HD, is a powerful view of love, life and family through the years. The video takes a poignant look back in time from the '60's civil rights turmoil to the present day struggles still facing the African American community and includes scenes from the March on Washington to the LA riots. The video also features family members, including the couple's three children, Krista, Zaya and Warryn, III, celebrating family and the belief that love begins at home with family.
Written by Erica and Warryn Campbell, the song was inspired by recent events in Ferguson, MO and Staten Island, NY. "The sense of frustration and anger that we all share—from the civil unrest and senseless tragic deaths in Ferguson, New York and around the world…we thought it was important to emphasize the importance of love and believe love truly does change things," Erica noted.
In addition to eight new and unreleased remixes and two new songs ("More Love" and I Luh God") found on Help 2.0 Deluxe Edition, "A Little More Jesus" features Fantasia and Lisa Knowles.
Along with sister Tina Campbell, WE tv series Mary Mary co-star and co-executive producer, Erica Campbell remains in the midst of a promotional whirlwind for the current season four of the series, a network hit, having garnered the number one slot upon its premiere earlier this month, playing to over 1 million viewers, and growing every week in popularity and viewership. A recent Good Morning America appearance included Erica's memorable solo performance of a version of "More Love."
Help 2.0 available at: