NEWS: Brandon Heath Receives RIAA Platinum Certification for "Give Me Your Eyes"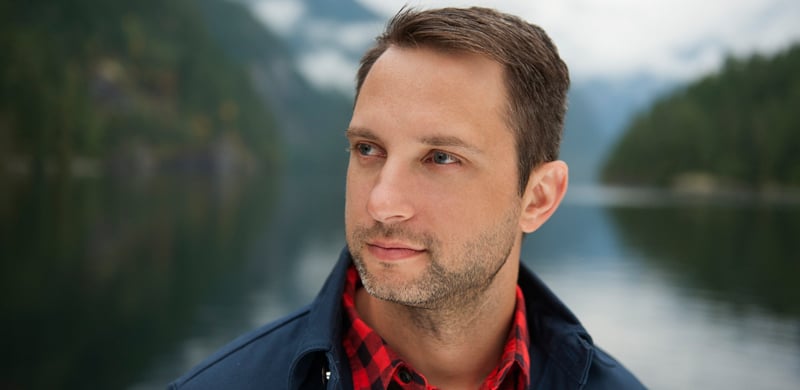 Brandon Heath's Hit Single "Give Me Your Eyes" Receives RIAA Platinum Certification – First in Provident Label Group's History
Heath Can Be Seen On Tour With Third Day and Hosting "Brandon By Request" After Show Concerts
NASHVILLE, TENN. – "'Give Me Your Eyes' hasn't ceased to surprise me after six years since it was released," shares Brandon Heath. "The conviction of the need of God's perspective lies in all of us, and this song has continued to remind us that we need Him to reveal the broken-hearted."
This honor is another accolade for Heath and his already storied career since earning the GMA's Dove Award for New Artist of the Year in 2008. He's also received two consecutive Dove Awards for "Male Vocalist of the Year" and "Song of the Year" and "Pop/Contemporary Song of the Year" for the platinum-selling song. Heath's received five GRAMMY nominations, won an Emmy Award and was named BMI's Songwriter of the Year (2014). In addition to "Give Me Your Eyes," Heath has had three additional No. 1 hit singles ("Wait and See," "I'm Not Who I Was," and "Your Love"). Earlier this year, Heath released his sixth studio album No Turning Back, which shares glimpses of life lessons that Heath recounts from his own journey such as forgiveness, fear, love and the power of relationships, including his mother and other important mentors.
Heath is currently on tour with Third Day and will return on their Spring 2016 tour. After each show, fans can find Heath with his own pop-up concerts – "Brandon By Request" –where he performs songs by request in the parking lots or coffee shops near the venues. With up to 200 people attending each night, Heath plays fan favorites including "Love Never Fails," which has prompted a few couples to dance. Check out other fun and inspiring stories with the hashtag: #brandonbyrequest
BRANDON HEATH'S REMAINING 2015 TOUR DATES – STAY TUNED FOR 2016 TOUR DATES:
November 20 – Fayetteville, NC
November 21 – Columbia, SC
November 22 – Gainesville, FL
December 04 – Kinston, NC
December 05 – Elizabethtown, NC
December 07 – Fish LA California Christmas Concert
December 09 – Merced, CA
##
About Brandon Heath:
Since Brandon Heath's debut on Reunion Records with Don't Get Comfortable (2006), he has become one of Christian music's most beloved and respected artist and songwriter. Heath has garnered an Emmy Award, five GRAMMY® nominations and an American Music Award nomination. He has been honored as a six-time GMA Dove Award recipient, including "Male Vocalist of the Year" (2009 and 2010), BMI's 2014 Songwriter of the Year, and earned multiple additional songwriting honors. His award-winning songs and signature vocals reflect a soaring radio career that includes top hits "I'm Not Who I Was," "Wait and See," the 2009 GMA Dove Award-winning Song of the Year "Give Me Your Eyes," the eight-week chart topper "Your Love," "The Light In Me," and many others.
Heath, a Nashville native, first began writing at age 13. His artistry and ability to connect with audiences have compelled countless media outlets across the nation to platform his story and music. Highlights include coverage in The New York Times, Billboard, The Wall Street Journal, Relevant, CBS Evening News and The Discovery Channel, and as a presenter on the 54th Annual GRAMMY Awards.
Connect with Brandon Heath:
Twitter
Facebook
Instagram
Media Contact:
Merge PR
Lori Mahon
Lori@MergePR.com
615.579.1266