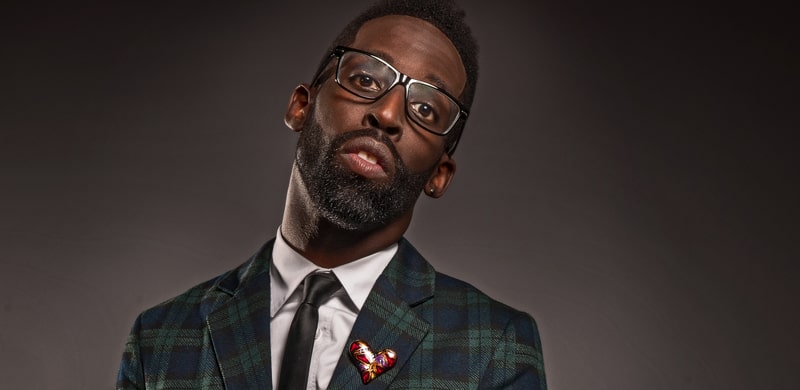 Get ready for "Joyful Noise" With Host Tye Tribbett
And Man-On-the-Street With Interviews Willie Moore Jr. Heads To BET
TBR — NEW YORK – April 20, 2016 – BET Networks announced its upcoming programming schedule for BET and Centric at its annual Upfront presentation. From fresh original scripted series and provocative reality series, to powerful movies, Uplifting programming and returning network hits, BET Networks' 2016 slate features more premium original programming across more platforms than ever before.
Telecasting for more than 35 years, and currently available in over 85 million US households, and over 35 million homes across the globe, BET Networks prevails as the #1 cable network for African American viewers. Adding to the brand environment with Centric, BET Jams and BET Soul, BET Networks delivers more channels and premium original content to drive authentic viewer engagement and amplify brand love. With more platforms and authentic content energizing viewers, not only does BET reach more African American viewers than any other cable network, but its viewers also tune in longer than its competitive set. This fierce brand loyalty has already translated into the networks' year over year growth outpacing all of cable, with BET ranking as the #1 Cable Growth Network in Q1 2016 among ALL Adults P18-49.
"We have developed a deep and authentic relationship with our audience over the last 36 years, and it is that genuine connection that has allowed BET to expand into a global multiplatform brand. This year, we are committed to reaching far beyond the television screen and continuing to deliver more of the premium content that our audiences have come to expect," said Debra Lee, Chairman and CEO, BET Networks. "With BET being more accessible across more platforms, we are creating a powerful 360 degree experience for our audience to interact with the BET brand like never before."
With that said, get ready for "Joyful Noise" with host Tye Tribbett and man-on-the-street with interviews Willie Moore Jr.
JOYFUL NOISE – "JOYFUL NOISE" is the gospel music hour that delivers the perfect blend of performances from today's gospel super stars, rising new artists, powerful personal testimonies and insightful man-on-the-street interviews with the inspirational Willie Moore Jr. Hosted by one of gospel music's most gifted artists, two-time GRAMMY®, Soul Train, Dove and Stellar Award winner Tye Tribbett, this series is sure to strengthen the genre's appeal with younger audiences, while honoring the core values of its rich traditions. The radical singer, songwriter, and preacher who's known for his edgy and energetic live performances and hosting abilities, continues to shatter the mold of what is traditionally known as Gospel music. A true innovator, with one of the most relevant voices of this generation, Tribbett is set to create a dynamic new caliber of hosting. In addition to a variety of musical performances, each show will also feature a power-filled sermonette by one of the nation's leading pastors, setting the tone for a more compelling worship experience. Finally, "JOYFUL NOISE" will showcase amazing local churches from around the nation, giving viewers the opportunity to get their hometown church featured on the show. "JOYFUL NOISE" is guaranteed to deliver the kind of entertainment that feeds the spirit and uplifts the soul.
##
Media Source:
The Belle Report