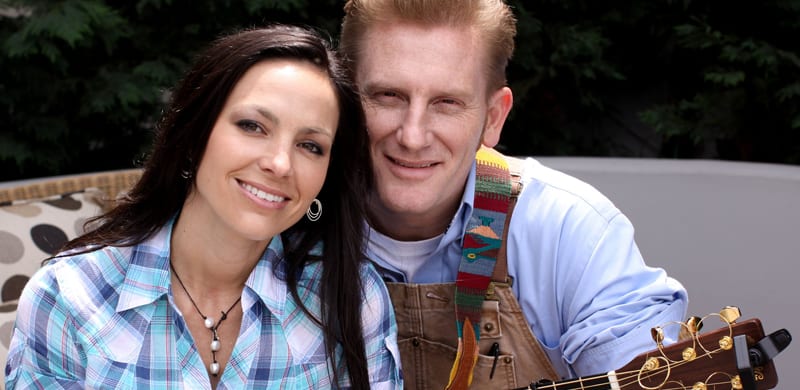 Joey Martin Feek, age 40, went home to meet her Savior Friday, March 4th, 2016, around 2:30pm, in her native hometown of Alexandria, IN. A current resident of Pottsville, TN, with her husband, Rory, Joey was surrounded by family and close friends at the time of her passing.
Joey had been fighting Stage IV cancer for nine months, surrounded by the love and support of countless family members, friends, loved ones, longtime followers of her music and even strangers who were inspired by her life.
Joey was known for her beautiful voice, beautiful smile and beautiful marriage partnership with Rory Feek. Together they shared a life built around a love of faith, family, farming and country music. Their stories, which ranged from growing vegetables to their blossoming as a country music duo, have impacted countless people through television, radio and performances. While grateful for numerous accolades and countless career dreams that came true, Joey found the real meaning and joys of life to be one of love for her GOD, love for her home and family, love for planting and growing and love for sharing with everyone she knew. Her roles as wife and mother are often heralded beyond her celebrity successes.
There will be a private funeral service. Joey is survived by her adoring husband, Rory; their three children, Heidi, Hopie and Indiana; her mother and father and three sisters.
In lieu of flowers a donation can be sent to: Joey and Indy at PO Box 5471 Vancouver, WA 98668. Joey and Rory's journey of love and some of the stories of the past few months can be found at Rory's blog.
##
Media Contact:
Celeste Winstead
cwinstead@springhillmusic.com