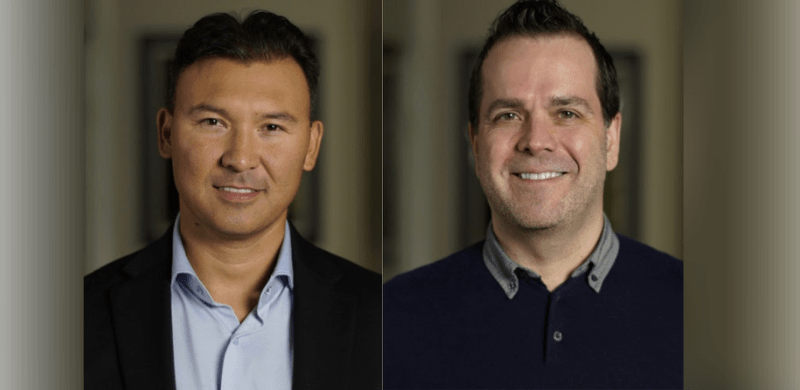 Studio partners with thousands of fans and raises $1 million dollars
of capital, announces initial fan-funded film projects
Franklin, TN (July 30, 2020) — As the movie industry grapples with the impact of COVID-19 and the continued unrest rippling across the country, a new Franklin, Tenn., film studio, Called Higher Studios, is revolutionizing faith-based movie making by becoming the world's first fan-owned faith-based movie studio. For the first time in history, fans now have a voice in the making of faith and family films that spread the gospel of Jesus Christ through world-class storytelling.
Movie Executives, and Studio Co-Founders, Jason Brown and Ash Greyson, launched the new venture in 2019, and by April 2020 had closed on an offering that raised one million dollars in capital from more than 3,700 investments to fund the studio's operations. Called Higher Studios' first production slate includes "The Grace of Christ," a new period film with the screenplay, based on the crucifixion, written by Brian Baugh, director of "I'm Not Ashamed," the acclaimed Christian film based on the Columbine High School Shootings. The studio plans to start production on their new films in 2021.
"It's been amazing to see our production community and our fan-investors grow. We're humbled that there are other Christians out there who wanted to lock arms and join in our mission of spreading the name of Jesus through film and television," said Jason Brown, chief executive officer of Called Higher Studios, Inc.
The fundraising drive to launch Called Higher Studios took advantage of new equity crowdfunding laws that were initiated in 2016, allowing fans to own equity in companies that filed under certain crowdfunding regulations with the Securities and Exchange Commission. Unlike traditional crowdfunding, this campaign was not focused on making a donation to a cause or a special project. Instead, investors bought stock in the company and became owners alongside the studio co-founders and other investors, having the ability to share in the potential profits of the studio and all of their films. The studio's executive team will be running day-to-day operations, assemble a world-class team of writers, producers, actors, marketers, and industry professionals to support fan vision, and together with investor input, make world-class content. As investors, the fans will get the opportunity to experience movie making up close and personal as they help in developing movies, weigh in on projects, help to choose actors and even potentially be in the films.
Called Higher Studios is also doing more than just making faith-based movies and content; they are engaging with non-profits, charities, and NGOs to make a difference in outcomes and situations that seem desperate. They have committed to be "Called Higher," and one of their core objectives is to do good work in partnership with and on behalf of these organizations.
These are a few of the charities the studio has supported financially:
Reboot Combat Recovery: REBOOT Recovery exists to help veterans, first responders and their families heal from the moral and spiritual wounds associated with service-related trauma.
The Joseph School in Haiti: The Joseph School educates and empowers Haitian children to become the next servant leaders of their country.
Josiah's House: For 9 years, Josiah's House has been a family style Children's home for boys and girls in the Dominican Republic. Their mission is to give each child the love and security of a Christ-centered family and teach them values founded on the word of God.
Currently based in Franklin, Tenn., Called Higher Studios has a long-range vision to build a full studio complex in the area.
To learn more about Called Higher Studios:
Facebook: @CalledHigherStudios
Twitter: @HigherCalled
Instagram: @CalledHigherStudios
YouTube: @CalledHigherStudios
Website: CalledHigherStudios.com
##