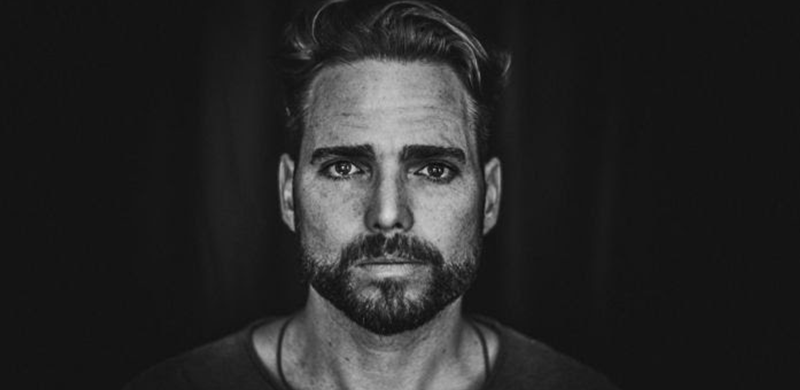 Nashville, Tenn. (Nov. 3, 2017) – With hits such as "Sweetly Broken," "Furious," "Breaking Through" and "This is Amazing Grace" to his writing credit, Jeremy Riddle is releasing More on Nov. 17. This marks his first album in seven years, and his first solo record with Bethel Music.
"The record really started as a feeble cry of praise, not a roar, but then it began to grow and strengthen," explains Riddle. "Once I had a couple songs under my belt, I realized, there's still something in here that is worth sharing. It's a battle when it comes to creativity. It's spiritual. It's never been the external critics — people who love your work or have some beef with it – my battle is internal. The enemy is so opposed to the children of God creating the things we're meant to create."
This album adds new anthems to the many Riddle written songs that have influenced corporate worship yet it definitively dances down new paths, sonically speaking. Honing in on scriptures like 2 Corinthians 3:18, More thematically focuses on the holy momentum we tend inside our hearts, a curiosity that cannot be quieted and the hunger that moves us forward into greater things with God. Riddle worked with a trio of producers comprised of Los Angeles-based brothers Ran and Ricky Jackson alongside Nicholas Balachandran.
"There isn't one filler song for me on this record. Every single song carries significance, it has a story," shares Riddle. "Every song came from an authentic place." The collection of a dozen songs includes the emotional "Shadow," the journey inspired "Even If" and "Sing to My Heart" and the corporate anthem "All Hail King Jesus," birthed from Riddle's time in helping launch Bethel's young adult ministry, Tribe.
More Tracklisting:
1.MORE
2.EVEN IF
3.OVERWHELMING
4.LOVE ON FIRE
5.NO FEAR IN YOUR LOVE
6.ALL HAIL KING JESUS
7.IT ONLY GETS STRONGER
8.HOLY GROUND
9.SING TO MY HEART
10.SHADOW
11.MADE IN LOVE
12.YESHUA (BONUS TRACK)
##