Integrity Music Welcomes Renowned Worship Leaders, Husband/Wife Ministry Team David and Nicole Binion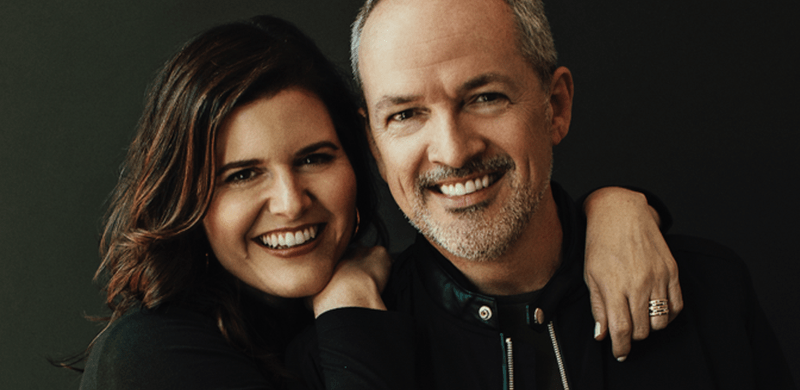 Integrity Music welcomes renowned worship leaders David and Nicole Binion, signing the husband/wife ministry team to a publishing and recording agreement with their first project, a live album recorded at TBN studios in Dallas, Texas, releasing in August.
Married for 24 years, the Binions have been in ministry together for almost as long, working with a myriad of artists, evangelists and organizations representing the global church. Most recently, the couple served as worship pastors for the multi-campus Covenant Church in Texas, appearing on Covenant Worship's critically-acclaimed albums Take Heart, Kingdom and Sand & Stars(Integrity). After 10 years with their Covenant family, the Binions stepped away last year to pursue a long-held dream, launching Dwell Ministries to mentor and train a new generation of worshipers, worship leaders and church creatives.
"David and Nicole are relentless in their pursuit of God and their passion for serving others and leading them into His presence," says Adrian Thompson, Integrity's Vice President of Artist/Song Development. "We're honored that they would entrust us with their music and vision and excited to walk with them through this new season of ministry."
"It is such a joy to work with the team at Integrity Music," says Nicole Binion. "Relationship is very important to us, so working with folks whom we trust and who understand us makes the process of writing, recording, and releasing worship music an exciting journey. We look forward to what God will do through this partnership!"
For the new Dwell album, the Binions and special guests share live versions of worship favorites along with new songs, all recorded live from TBN Dallas where David and Nicole guest-host TBN's flagship "Praise!" program. While working on the project, the Binions have also been busy hosting "Dwell Nights" of worship across the U.S. and abroad.
For more information on David and Nicole Binion, including tour schedules and album production updates, visitBinionWorship.com or follow them at Facebook.com/DavidandNicoleBinion.
##