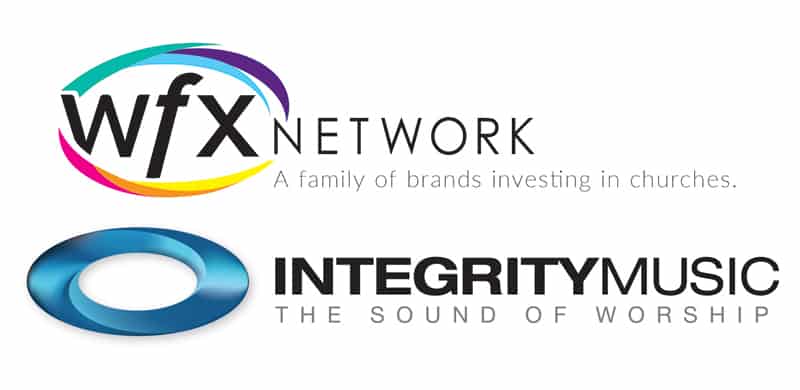 Integrity Music is honored to partner with the WFX Network to produce two worship training events this year through the label's WeAreWorship.com platform and featuring Covenant Worship, Travis Ryan and The Worship Society.
The first event, the REACH Conference, will take place May 15-16 at Crossroads Fellowship in Raleigh, NC. It offers four tracks with 50 educational sessions and a sponsor showcase with exhibitors. The purpose of the REACH Conference is to inspire, educate and equip churches with an affordable learning experience that will maximize the reach of their ministries. Information on REACH is available at http://wfxreach.com/raleigh.
The second event, the WFX Conference and Expo, is slated for Oct 10-12 in Dallas, TX. Within this event, a new conference titled "The WeAreWorship Conference at WFX 2017" will be launched. The WFX Conference and Expo features over 100 education and training sessions and an exposition floor with 200-plus exhibitors. This event, which is expected to draw attendees representing 800 churches, is designed for church leaders, communicators, tech teams, worship teams and facilities teams. Information for the WFX Conference and Expo is available at http://wfxweb.com/2016/about/when-where.
Both events will feature in-depth worship team and technology training taught by the aforementioned Integrity artists, songwriters and musicians.
"We're pleased to work with the WFX Network to serve the Church through live events, training, resourcing and encouraging those 'in the trenches' day in and day out," says C. Ryan Dunham, President of Integrity Music. "It's a privilege and responsibility we do not take lightly as they serve the Kingdom."
Jim Wagner, Managing Director of the WFX Network, adds: "This partnership has come about through careful consideration and discernment from both sides, with both desiring to create resources that benefit and serve the church… complementary and supportive of the other's mission."
REACH and WFX Conference and Expo are held in association with Worship Facilities Magazine, Worship Tech Director, and Church Production Magazine. The WFX Network is dedicated to educating and resourcing church teams and supporting healthy ministries through events, online and print resources. REACH, WFX Conference and Expo, Worship Facilities Magazine and Worship Tech Director are properties of Worship Facilities Expo, LLC, the Faith division of EH Media.
WeAreWorship.com is an international resource for worship leaders, musicians, songwriters and everyday worshipers that features songs from publishing catalogs like Thank You Music, Integrity Music, Sovereign Grace Music, Gateway Publishing, Curious Music and Authentic Music. It is designed to serve local church leaders in their music ministry by uniting the global worshiping community and by providing a platform for song resources, inspiration and global voices.
Integrity Music is part of the David C Cook family, a nonprofit global resource provider serving the Church with life-transforming materials. With offices in Nashville, Tennessee (US) and Eastbourne, East Sussex (UK), Integrity is committed to taking songs of substance to the local church and its leaders around the world. Integrity publishes many of the top songs in the Church, including "Great Are You Lord," "Revelation Song," "Open The Eyes Of My Heart," "Your Great Name," "I Am Free," "How He Loves," "Great I Am," and "We Believe," among others. Additional information is available at www.integritymusic.com.
##