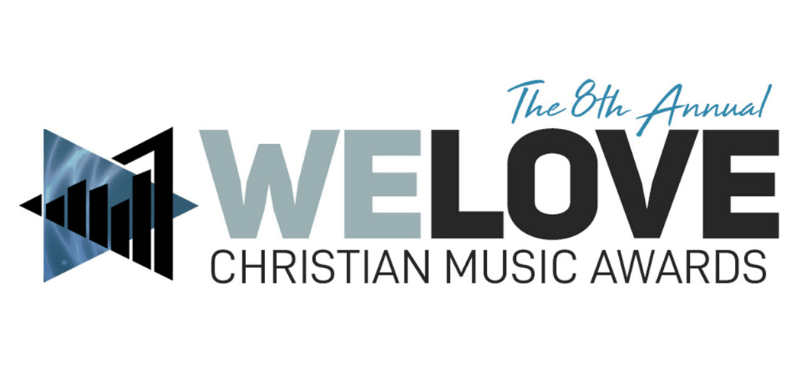 BOISE, Idaho (December 2, 2019) — The WE LOVE CHRISTIAN MUSIC AWARDS, celebrating the best Christian artists, albums and songs from 2019, has announced all nominees in 23 categories. Public voting is now open as Christian music fans worldwide will choose the winners through January 31, 2020 at https://www.WeLoveAwards.com.
The awards are once again presented by NewReleaseToday.com the largest Christian music site online, and sponsored exclusively by returning partner, Visible Music College.
Skillet and Unspoken lead the way with five nominations each, while Andy Mineo, Danny Gokey, Tenth Avenue North, We Are Messengers and new worship group Switch each captured four nominations. 62 additional artists are being recognized.
"The field of artists at the top of their game this year was once again exceptional," said NewReleaseToday and We Love Awards founder, Kevin McNeese. "Fans will have a blast rallying around their favorite artists they know and love while also discovering a lot of music they may have missed over the last twelve months."
Last year, the We Love Awards expanded into genre specific SONG OF THE YEAR categories and this year, a RAP/HIP HOP SONG OF THE YEAR category has been added. Song of the Year also returns to its previous format, after last year's fan write-in experiment, with an incredibly diverse selection of songs from contemporary (Danny Gokey's "Haven't Seen It Yet" and We Are Messengers' "Maybe It's Ok"), to worship (Switch's "Symphony"), rock, (Switchfoot's "Native Tongue") and pop (Unspoken's "Reason").
Another category that is sure to spark some conversation is the return of the MAINSTREAM IMPACT AWARD. Designed to bring recognition to both Christian and mainstream artists that are positively impacting the world for Christ, this year's Christian music nominees include for KING & COUNTRY, who have found incredible inroads with their single "God Only Knows," and Skillet, who continues to tour with mainstream artists and release creative products into the culture, such as their recent comic book. They are joined this year by mainstream artists Kayne West, who released one of the biggest gospel albums of the year on the heels of his new-found Christianity, Scott Stapp, who continues to impact the world with his message of grace and restoration, and NF, whose stage is ever-expanding with the release of his fourth studio album, The Search.
After public voting closes on Friday, January 31, 2020, the focus will turn to the annual Together We Love Ceremony, celebrating the winners and nominees with exclusive live performances, acceptance speeches and more. The ceremony will be returning to the Memphis, Tenn. campus of Visible Music College, which is back for a third year as exclusive sponsor. The event will be broadcast on YouTube and Facebook Live.
"The entire Visible team is proud to host and amplify the coolest Christian music award show together globally," shares Visible Music College's President, Ken Steorts. "It's a high honor to be able to recognize artists committed to great music and ministry with our students."
Voting is now open at www.weloveawards.com, where fans can pick their favorites in 23 categories as many times as they want between now and Friday, January 31, 2020. Voters will be entered to win prizes as well as a special song download from Madison Line Records.
Learn more about the WE LOVE CHRISTIAN MUSIC AWARDS, view the full list of nominees and vote at http://www.weloveawards.com.