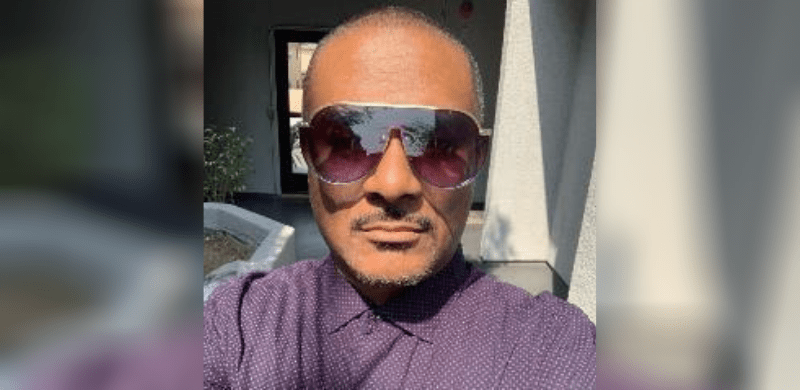 Troy Douglas Clark, a behind-the-scenes music industry veteran who worked as both a talent manager and background vocalist, died of liver failure on November 25, 2020 @ OFFICIAL SERVICES 3:30 PM PT at Valley Presbyterian Hospital in Van Nuys, CA. Two of Clark's longtime industry friends, recording executive Neily Dickerson and singer Earnest Pugh, have announced a virtual concert celebrating Clark's life. Dr. Judith Christie McAllister and Pugh will host the virtual Facebook Live concert Friday, December 11, 2020 @ 8 PM ET/ 5 PM PT on the @SetAPartandChosen1 page.
The concert will feature gospel stars such as Yolanda Adams, John P. Kee, B. Slade, Kurt Carr, Chrystal Rucker, Nikki Potts, Charles Butler & Trinity, Nikki Potts, Chaz Shepherd, Shamika Bereal, Toya Adams and more. There will also be appearances from music executives Vicki Mack-Lataillade, Neily Dickerson and Phil Thornton.
There will be a public wake on Thursday, December 17@ 3-5 PM PT at Arnold Family Funeral Services in the Hillside Chapel, 2561 North Fair Oaks Avenue, Altadena, CA 91001. The family requests that viewers adhere to CDC guidelines by wearing masks and practicing social distancing etiquette.
Clark, 53, was a former R&B/Gospel singer who spent the bulk of his career behind-the-scenes of the music industry. In the 1990s, he worked as an A&R Director for GospoCentric Records where he worked with Stephanie Mills, Kirk Franklin and Kurt Carr, among others. In 2002, he launched Clark Management where his roster of artists included Earnest Pugh, Octavia Pace, B Slade, Charles Butler & Trinity, among others. "Troy will be greatly missed by countless souls that he impacted with his warm heart, smile, humor and remarkable talent," says Pugh.
Clark is survived by his mother, Sandra Clark; his sisters Traci Clark and Tamitra "TuTu" Clark; best friend, Everett Jackson, and several extended family members. His father, Dexter Clark, preceded him in death.