Global Worship Leaders Brad + Rebekah's "Sound Of Heaven" To Be Unveiled On Feb. 16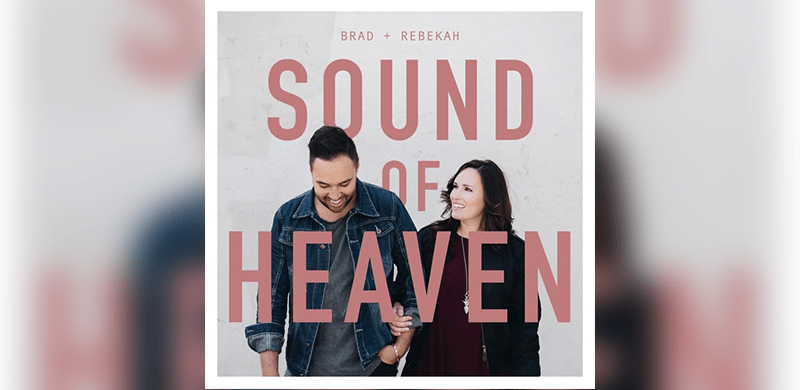 Single continues partnership with Ugandan-based Watoto
Nashville, Tenn. (Jan. 9, 2018) – Brad + Rebekah's Sound Of Heaven will debut on Feb. 16, marking the couple's seventh album in their 10 year-journey as a worship duo. The forthcoming record stemmed from a four-year trek of asking around 50 pastors nationwide what is needed in the worship songs of the church. The topics that came back in response ranged from obedience and surrender to brokenness and healing. The most common theme that emerged, however, was identity.
"That's the biggest thing we've seen come through this album: this concept of declaring, knowing and understanding our identity in Christ," shares Brad. "Only when we know who Christ is can we understand our own identity."
Though unique in its theme, Brad + Rebekah's latest work is consistent with their previous albums' thoughtful, passion-provoking worship songs steeped in theology. The duo explains that the Sound Of Heaven is the people of God. "These songs are a declaration of the desire to walk in the identity of Christ and be the audible and visible Sound of Heaven," adds Rebekah.
One of the most meaningful songs they wrote for the album is "Never Alone," which was produced in partnership with Watoto, a child care ministry in Uganda birthed in response to the growing number of orphans and vulnerable children in the area. It provides physical, educational, spiritual and emotional care for thousands of children, and it has been an integral part of Brad + Rebekah's personal story and career. The two became involved with the ministry after their first visit to Uganda eight years ago, and have been sending proceeds from their record sales to the kids there ever since. "It's been a huge piece of what we've done," Brad says. "From visiting and supporting them through our fundraising efforts, to actually coming and bringing teams of industry level talent to teach and train, I would never change our involvement with them, ever. We love it."
Surrounding the February release of Sound Of Heaven, Brad + Rebekah will play shows spanning Honduras, New York, Pennsylvania and more. For the latest information, visit www.bradandrebekahmusic.com.
##