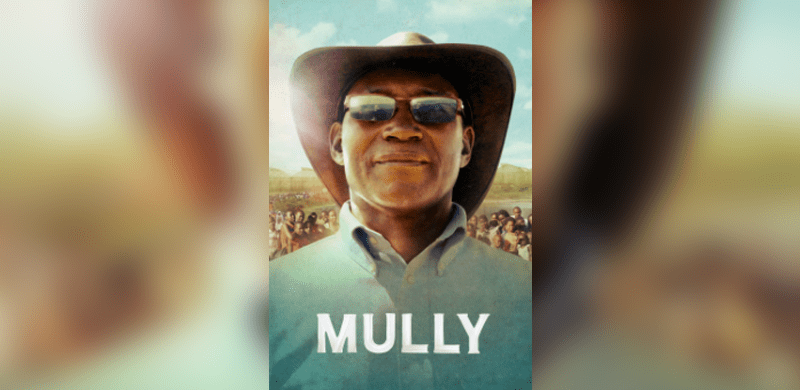 Inspiring life story of respected Kenyan humanitarian and father to 12,000 rescued children showing on Oct. 3, 4, and 5 through Fathom Events in partnership with FOR GOOD.
Colorado Springs, Colo. (Aug. 3, 2017) – Focus on the Family is proud to announce it is the major promotional partner for the award-winning docudrama "MULLY," which tells the story of Dr. Charles M. Mully, a man who gave up riches and power to help the more than 2.6 million abandoned children living on the streets of Kenya, Africa.
The movie's themes of selflessness, service, and the intrinsic worth of every child made it a natural fit with Focus on the Family, a Christian ministry with a long history of advocacy for orphans.
"'MULLY' tells an amazing story of surrender to God and incredible sacrifice on behalf of the most vulnerable members of society," says Focus on the Family President Jim Daly. "Dr. Charles Mully provides us with an excellent example of Christian faith in action. This theatrical event will inspire you to consider how you and your loved ones might embrace the cause of the more than 150 million orphans worldwide."
"My hope is that this documentary will encourage people, especially Christians, to 'trust in the Lord with all their heart and not to lean on their own understanding'…to be obedient and say yes to God when He calls them," says Dr. Mully. "Each and every one of us needs to know that we are God's creation, we are His people, and should be ready to move from our comfort zone to wherever He sends us."
Audiences can experience "MULLY" in movie theaters nationwide on Tuesday, Oct. 3, Wednesday, Oct. 4 and Thursday, Oct. 5 only at 7:00 p.m. local time each day. Tickets are available online, with a portion of the film's proceeds going to support orphans domestically and internationally. For a complete list of theater locations visit the Fathom Events website (theaters and participants are subject to change).
An exceptional calling
Filmed on location in Kenya, moviegoers will see as a young Charles Mully faces poverty and homelessness after being abandoned by his family at age 6. Despite overwhelming odds, Mully's hard work and entrepreneurial spirit helped him achieve great wealth as an adult.
But at the pinnacle of his success, Mully realizes there's a larger purpose to life – and he soon shocks his wife and children by putting it all on the line to help abandoned children.
"MULLY" is directed and produced by award-winning actor/director Scott Haze with Academy Award™ winner James Moll as executive producer.
Working together to raise awareness
Focus on the Family is partnering with FOR GOOD. production company and Mully Children's Family charity to bring "MULLY" to audiences and raise awareness of the plight of orphans. Fathom Events is distributing the film.
For more than nine years, Focus on the Family has called attention to the more than 100,000 legal orphans in the United States foster care system. Thanks to Focus' combined efforts with state, church and local groups, 3,499 families have started the adoption process from foster care and many others are providing adoptive families with practical help and spiritual support.
Learn more about #MullyMovie at mully.focusonthefamily.com.
About Focus on the Family
Focus on the Family, which reaches 38 million people in 120 countries, is a global faith-based ministry that helps families thrive. We provide help and resources for strengthening believers in their faith and sharing the gospel; building resilient marriages that reflect God's design; equipping parents to raise their children with a thriving faith; advocating for the preborn, orphaned and life at every stage; and engaging the culture through a biblical worldview. Visit Focus at FocusontheFamily.com or on Facebook and Twitter.
About FOR GOOD.
FOR GOOD. is the Emmy-winning, Oscar® and GRAMMY Award®-nominated production company behind the project committed to harnessing the power of exceptional art to inspire hope, compel action and ignite lasting impact. Led by Paul Blavin, FOR GOOD. has partnered with numerous creative talents to bring "MULLY" to audiences in partnership with Fathom, sharing its bold and unwavering vision for a better world.
##