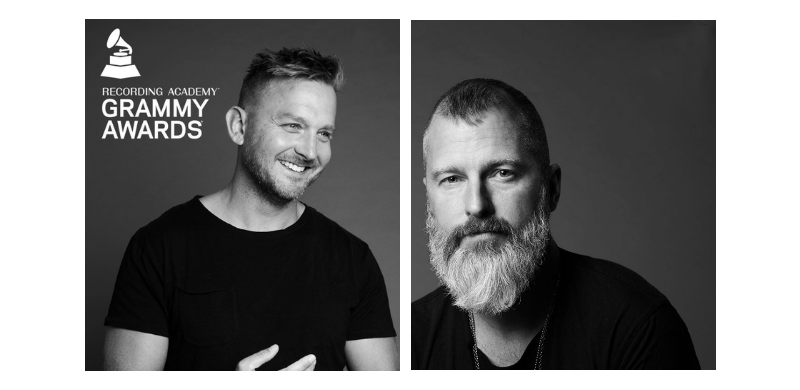 Essential Music Publishing Congratulates First-Time GRAMMY Awards®
Winning Producers/Songwriters Jason Ingram and Paul Mabury
NASHVILLE, TENN. (FEBRUARY 12, 2019) – Provident Music Group/Sony Music along with Essential Music Publishing congratulate producers/songwriters Jason Ingram and Paul Mabury on their first career GRAMMY Award wins Sunday night at the 61st Annual GRAMMY Awards®. Ingram and Mabury were honored as winners for the Best Contemporary Christian Music Performance/Song for "You Say" by Lauren Daigle. This crossover hit is currently No. 6 on the Billboard Adult Top 40 chart, spent 17 weeks at No. 1 at Billboard Christian Airplay chart and is already RIAA certified Gold.
"It is so gratifying to see Jason and Paul recognized for their hard work and achievement in the writing of the song, 'You Say,' and the production of the album Look Up Child by Lauren Daigle," shares Terry Hemmings, President/CEO, Provident Label Group/Sony Music. "We are honored to be a part of their team and to represent their work and contribution to music."
Ingram and Mabury were also producers on Daigle's album that was named Best Contemporary Christian Music Album. This is the fifth nomination and first win for Ingram, and it is the second nomination and first win for Mabury.
The Recording Academy held the 61st Annual GRAMMY Awards live from Staples Center in Los Angeles on Sunday. As the only peer-selected music award, the GRAMMY is voted on by the Recording Academy's membership body of music makers, who represent all genres and creative disciplines, including recording artists, songwriters, producers, mixers, and engineers.
##