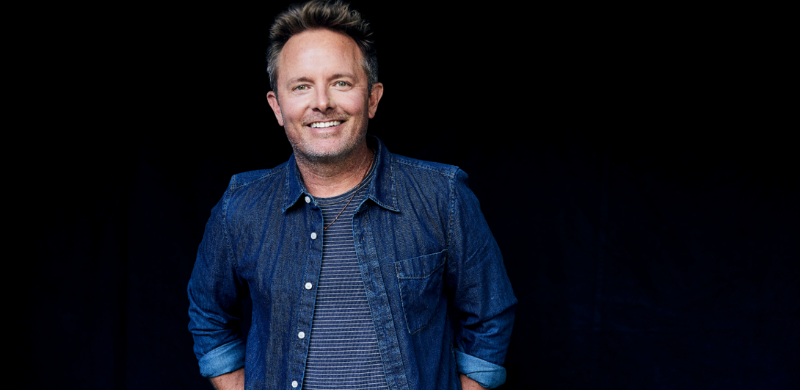 Chris' Radio Single "Who You Are To Me" Feat. Lady A
Becomes His 29th Career Top 10 Single, More Than
Any Other Christian Artist
Nashville, TN – (August 18, 2020) – GRAMMY ® winning artist Chris Tomlin will make his debut appearances on the Late Late Show with James Corden on August 19 and the Today Show on August 25 as he performs "Thank You Lord" with Thomas Rhett and Florida Georgia Line. Together the artists wrote the song for Chris' #1 debuting album Chris Tomlin & Friends, released on July 31.
"'Thank You Lord' is the perfect smash up of the country and Christian genres and I am so grateful for the opportunity to share it on The Late Late Show with James Corden and the Today Show," said Chris. "For me this album is a step towards breaking down the walls of the Christian genre and allowing the music to be accessible to a wider audience. Music about faith, God, salvation and forgiveness doesn't only have to come from the Christian genre. I have always said the album "Chris Tomlin & Friends" is more than a features record, it is a true collaboration, and these performances are a reflection of not only the shared vision but also the deep friendships with Thomas, BK, and Tyler."
**UPDATE** Watch the performance on The Late Late Show below!
The album's current radio single feat. Lady A, "Who You Are To Me," has jumped to #9 on Billboard's Christian Airplay chart, becoming Chris' 29th top 10 single. This career feat gives Chris the most top 10 singles than any other Christian artist.
The 13 track project features Chris with multi-platinum, superstar duo Florida Georgia Line, who also executive produced the album, Lady A and Thomas Rhett as well as several of today's biggest country music artists including Russell Dickerson, Chris Lane, RaeLynn, Cassadee Pope and Brett Young in addition to Bear Rinehart of NEEDTOBREATHE, Blessing Offor and We The Kingdom. The album was executive produced by Florida Georgia Line. Corey Crowder produced 12 out of 13 tracks with David Garcia producing one track and Ed Cash and Dave Haywood each co-producing one.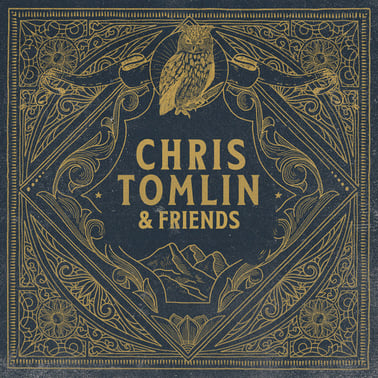 Chris Tomlin & Friends Track Listing:
"Thank You Lord" (Intro)
"Thank You Lord" feat. Thomas Rhett & Florida Georgia Line (Chris Tomlin, Thomas Rhett, Tyler Hubbard, Corey Crowder, David Garcia)
"Reaching For You" feat. We The Kingdom (Chris Tomlin, Shay Mooney, Ed Cash)
"Who You Are To Me" feat. Lady A (Chris Tomlin, Charles Kelley, Hillary Scott, Dave Haywood)
"God Who Listens" feat. Thomas Rhett (Chris Tomlin, Thomas Rhett, Ashley Gorley, David Garcia)
"Power" feat. Bear Rinehart of NEEDTOBREATHE (Chris Tomlin, Pat Barrett, Ed Cash)
"Be The Moon" feat. Brett Young & Cassadee Pope (Chris Tomlin, Corey Crowder, Tyler Hubbard)
"Sing" feat. Russell Dickerson & Florida Georgia Line (Chris Tomlin, Corey Crowder, Brian Kelley, Tyler Hubbard, Cary Barlowe)
"Chase Me Down" feat. RaeLynn (Racheal Lynn David, Josh Kerr, Hannah Ellis)
"Gifts From God" feat. Chris Lane (Chris Tomlin, Corey Crowder, Tyler Hubbard)
"Forever Home" feat. Florida Georgia Line (Tyler Hubbard, Brian Kelley, Ashley Gorley, Corey Crowder)
"Together" feat. Russell Dickerson (Chris Tomlin, Brian Kelley, Tyler Hubbard, Russell Dickerson, Corey Crowder)
"Tin Roof" feat. Blessing Offor (Blessing Offor, Natalie Hemby)
##