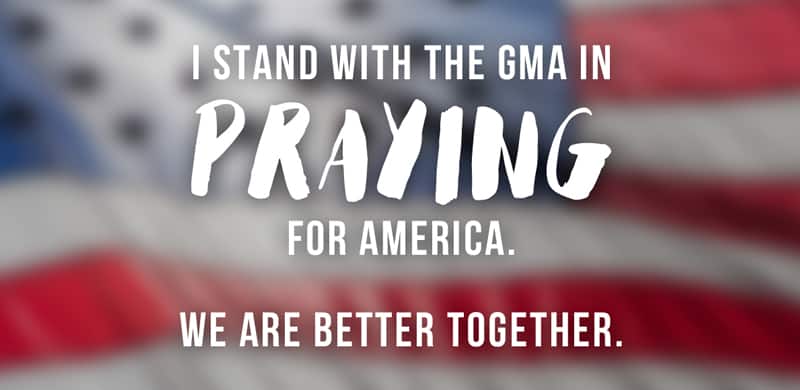 My experience in life has been unique in that both professionally and personally, I've been able to, with relative ease, cross lines both racially and musically. In gratitude for that gift, I've sought to be a bridge builder, bringing together people with obvious differences into relationships with one another. Unfortunately, many have not had that same experience.
On Thursday, E.J. Gaines, a highly respected member of the GMA board, responded on Facebook to the two reports of black men who died in separate encounters with police officers. As a black man who knows what it's like to be stopped by police based on suspicion, he wrote of his genuine fear of leaving his home. Unnerved by the news, he appealed to those in his circle of community to acknowledge the unsettling nature of these events and to understand what he was feeling.
As an African-American mother, I understood. I taught my sons from a young age that their actions would be held to a different standard than their white friends on many levels, emphasizing their safety relied on respectful and absolute compliance with the orders of police officers. This conversation carried great gravitas and real consequences.
The easy thing to do is for us to turn from these pressure points in our society, to express a nominal sadness for the tragedy and move on. But that doesn't seem like the Jesus way.
We are called to a bolder calling—as bridge builders, reconcilers, embracers of those unlike ourselves. What does that look like? I'll leave that to you and God to decide.
However, if the GMA moniker "Better together" means anything, it applies here. We must be open to uncomfortable conversations in the name of love, to speak out with words of redemption and justice, to refrain from categorical demonization of any group of people—black or white, law enforcement, government officials or others.
It is my hope that we would join together in prayer—not only with a plea for God's intervention and wisdom, but also a sensitivity of how each of us are to respond to these or other troubling situations around us.
Jackie Patillo,
President and Executive Director
Gospel Music Association