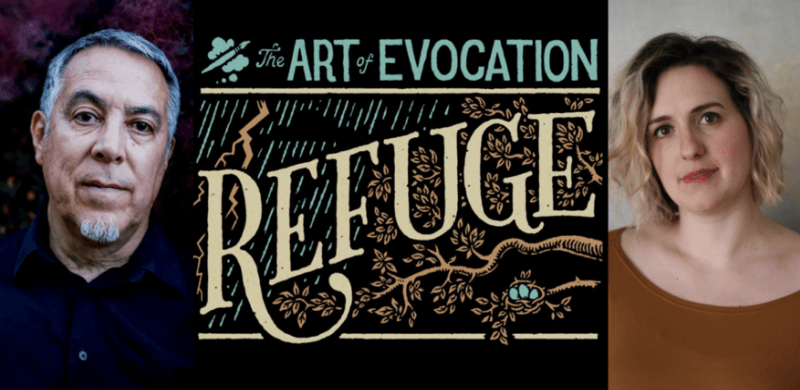 Art of Evocation Series Hosts Audrey Assad and Fernando Ortega in
Nashville to Benefit Preemptive Love Coalition
February 5, 2019 – Nashville, Tenn – The new Art of Evocation Concert series will debut its first event with "Refuge: an Evening with Fernando Ortega and Audrey Assad" on March 8th at Christ Church Nashville* to benefit Preemptive Love Coalition.
The evening will feature music and discussion between Audrey Assad, the daughter of a Syrian refugee, and Fernando Ortega, an eighth-generation New Mexican for the purpose of exploring how Christians can be peace-bearers for those in need of refuge. The event will be hosted by Lee C. Camp (author, Who is my Neighbor?, creator of the Tokens Show, and professor of Theology at Lipscomb University).
The event will feature a pre-show VIP panel discussion on the subject of providing relief in the face of global crisis with refreshments provided by Cafe Rakka.
In addition to the panel and concert, local Nashville visual artists will be featured in a fine art gallery, including Stacy Beam, Georganna Greene, Hannah Pickering, Jessica Brown, and photographer Jeremy Cowart.
A portion of proceeds from the event will benefit the Preemptive Love Coalition, an organization that provides aid, relief, and job opportunities to those fighting for survival on the frontlines of crisis around the world. For more information, please visit artofevocation.com/refuge.
##