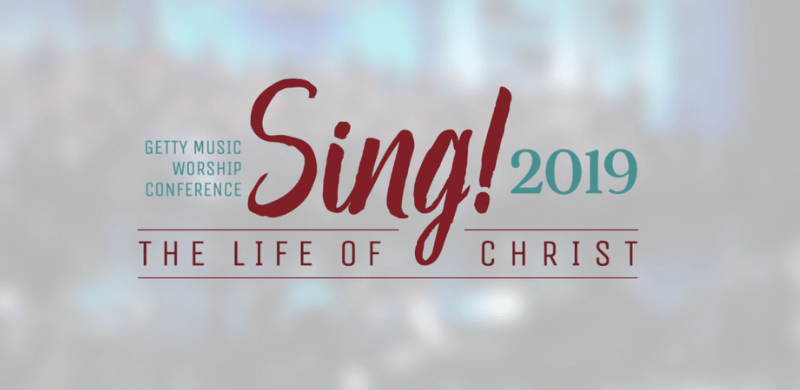 Keith and Kristyn Getty have today announced their first arena event in their hometown of Nashville, TN as part of the annual Getty Music Worship Conference: Sing! 2019. The arena event will be hosted at the Bridgestone Arena on August 20 and will feature performances from Keith and Kristyn, alongside a 1000 voice choir and many world instrumentalists. The event will also include a special message from best-selling author John Piper.
The Sing! initiative was launched in 2017 and began with the first global conference in Nashville, TN, in August 2017 and the launch of their book Sing!. The Getty's vision for seeing the church engage in congregational singing, theology and music and the arts has seen over 8000 visitors to the conference since its launch, and has become one of the most popular worship and theology events of the year. This is the first time the conference will include an arena concert.
Keith Getty says, "We are so excited to host our very first US arena event as part of this year's conference to release even greater potential through worship. The concerts are a unique part of the Sing! 2019 conference and make it stand out from other modern Christian conferences. The event will include a 1000 person choir, which is going to be electric and will be an extraordinary way to engage in singing the hymns of the faith. For the 15,000 people in the arena, this event will help them rediscovering the power of congregational singing."
The concert will include a host of guest performers and speakers. GMA award-winner Trip Lee and celebrated flautist Pedro Eustache are due to perform, and John Piper will be speaking on the power of the resurrection. To close the evening, special guest Joni E Tada is due to share her hope of heaven, her testimony, and lead the congregation in an acapella hymn.
Getty continues, "The Sing! Initiative began as a celebration of 500 years since Martin Luther brought the church back to congregational singing. We share his passion that theology should be sung, and so through this event we want to celebrate how worship transforms individuals, families and strengthen and encourage congregational singing across our churches."
The Sing! 2019 conference is this year once again sponsored by Christian Healthcare Ministries (CHM), the nation's original health cost-sharing ministry providing compassionate, faith-based healthcare cost solutions for Christians in all 50 states and around the world.
To register for the Getty Music Worship Conference: Sing! 2019 live or the arena event at the Bridgestone Arena visit: https://www.gettymusicworshipconference.com